Like coffee, many people do not enjoy the flavor of plain yerba mate.
Luckily, also like coffee, there are many ways to cover up the bitterness.
Many mate fans simply add sugar or another sweetener. Lemon is another popular addition.
But you can get so much more creative!
If you know how to make yerba mate taste good, there are so many options.
Keep reading for some wonderful ideas for making yerba mate taste better. We've even got an alcoholic cocktail for you (mate pairs well with gin).
How To Make Yerba Mate Taste Good
There are a number of ways you can make yerba mate taste better, if you do not like the flavor of plain mate. Try any of the following recipes. Some are quite different from plain yerba mate!
Cold And Hot Water
While the ideal temperature of water used for brewing yerba mate can vary based on individual preferences, most people prefer the water to be between 130° and 150° F (or 65° to 82° C.
Never use boiling water to brew your yerba mate, because that will make the resulting brew much more bitter. This recipe uses a blend of cool and hot water to make your yerba taste awesome.
Materials Needed
½ cup yerba mate (quantity depends on the size of your gourd)
Water (hot and cold)
Bombilla (yerba mate straw)
Steps
Fill the gourd with yerba mate until roughly two-thirds full.
Tilt the gourd to one side and shake the yerba to one side. You may want to place your hand on top of the gourd.
Lay the bombilla with the filter side down over the yerba mate, preserving a bit of the gap.
Add cold water into the gap. Allow the yerba to absorb the cool water. You might want to keep the gourd tilted until then.
Next, add the hot water to the gourd. Make sure the water is not boiling (no more than 150° F). Fill the hot water to the top.
Enjoy your yerba mate by drinking from the bombilla.
Sugar Or Other Sweetener
Since yerba mate is inherently bitter, adding sugar is one of the easiest ways to make it taste good. You can also substitute another sweetener for sugar, if you prefer.
Materials Needed
Sugar cubes or plain white or brown sugar
Mate gourd
Yerba mate leaves
Steps
Add a sugar cube or a bit of sugar to the mate gourd. The amount of sugar you add depends on your taste preference.
Add the mate leaves on top, pour the water over it all, and stir the mixture to combine the sugar and mate.
Some people even place some sugar in their mouths before sipping on their yerba.
Other sweeteners you can use instead of sugar include agave, honey, molasses, coconut sugar, simple syrup, or maple syrup.
Lemon And Ginger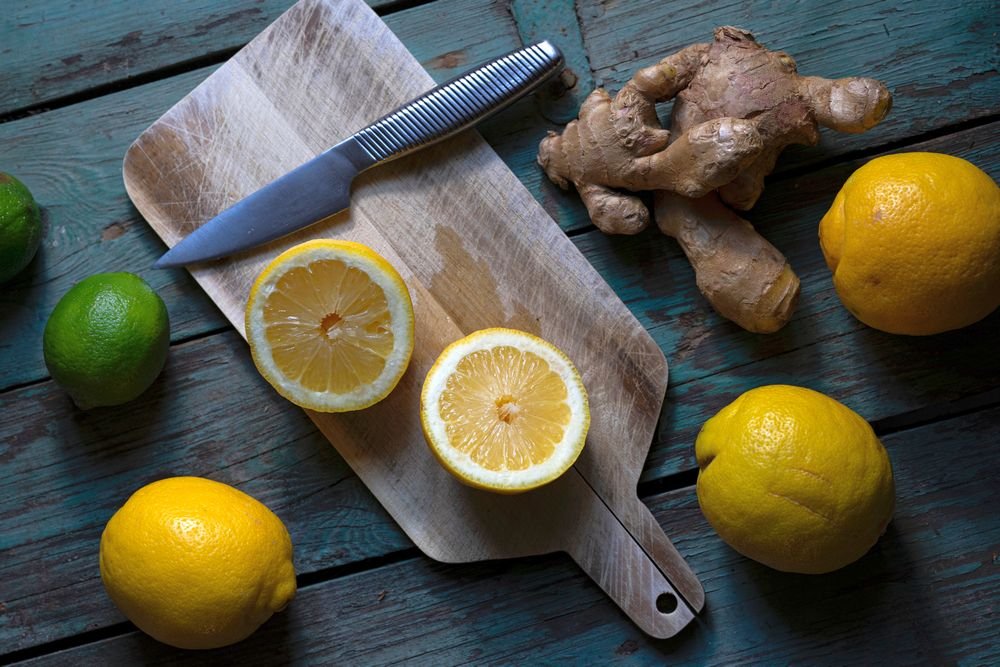 Lemon and ginger add a refreshing flavor to yerba mate. You can serve this drink warm or chilled over ice.
Materials Needed
1 cup (~65 grams) of yerba mate
Lemon zest, dried
1 tbsp ground ginger
Hot water for steeping
Steps
Combine the mate leaves, ginger, and lemon zest.
Steep 2 teaspoons of this tea blend in 250 ml hot water for 3 to 4 minutes.
Drink warm or over ice.
Instead of lemon peels, you can also use orange peels.
Yerba Mate Ice Cream With Coconut Milk And Egg Yolks
This is a paleo-friendly yerba mate ice cream recipe you'll love.
Materials Needed
1 can coconut milk
8 yerba mate tea bags
3 egg yolks
Xanthan gum and honey (optional)
Bowl, saucepan, and spoon to stir
Steps
In a saucepan, add the coconut milk, honey, and xanthan gum (if using), and heat gently over low heat.
Add the yerba tea bags and continue heating on low heat for about 30 minutes. You might have to stir the mixture from time to time.
Cool the tea slightly.
In a bowl, whisk the egg yolks until fluffy.
Add the warm tea to the whisked yolks slowly, and fold gently to combine. You don't want to scramble the eggs by adding a lot of the warm tea mixture all at once.
Adjust the sweetness as required.
Refrigerate overnight then freeze for up to a week (if you use xanthan gum, the ice cream can stay in the freezer for up to 2 months).
Desiccated Coconut And Warm Milk
This drink is ideal for kids, because it has a hint of sweetness. It is also great for sweet lovers and people who dislike the bitter taste of mate. It is also a perfect warming beverage for cold winter days.
Materials Needed
A teaspoon of yerba mate
Desiccated sweetened coconut powder
Warm milk
Gourd and bombilla
Steps
Add the yerba mate to the gourd.
Tilt the gourd to one side.
Add the coconut powder.
Insert the bombilla.
Fill the gourd with warm milk to the top.
Stir to combine.
Sip the sweet yerba from the bombilla.
Mint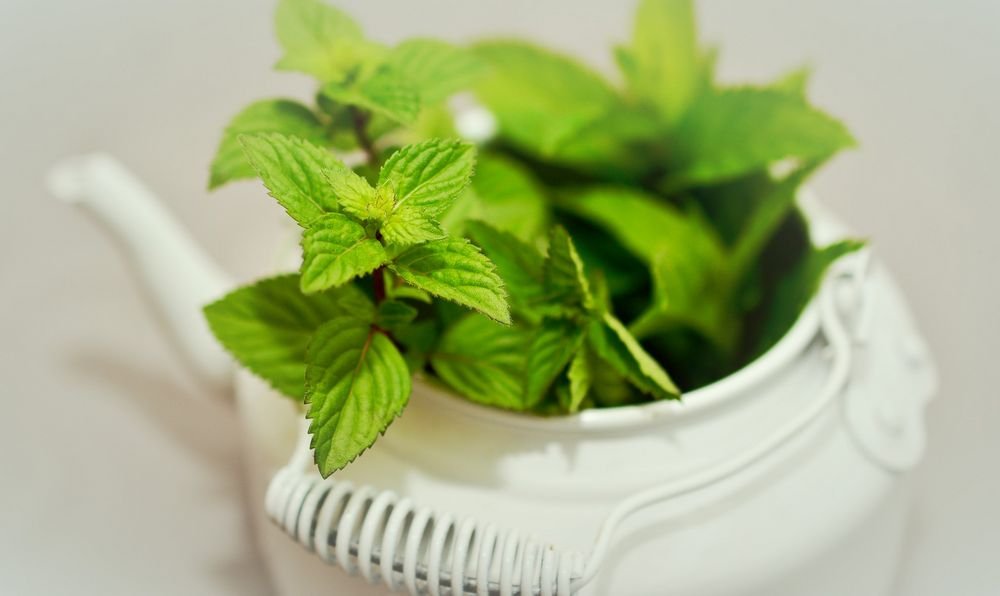 This is a refreshing way to spice up your yerba mate.
Materials Needed
2 tbsp yerba mate
2-3 cups of alkaline water
2 tablespoons powdered mint or some chopped mint leaves.
Gourd with bombilla or glass.
Strainer if you don't have a bombilla.
Steps
Heat the water to no more than 150° F. Remember, boiling water can make yerba extremely bitter.
Place the yerba in a gourd or a glass.
Add in the mint leaves. Stir to combine.
Add the water to the top of the gourd or glass.
Steep for a few minutes.
Strain the tea if you aren't using a bombilla with a strainer.
Drink warm.
Spicy Yerba Latte With Cinnamon And Cacao Powder
This is a spicy, sweet yerba latte.
Materials Needed
2-3 tbsp yerba mate leaves
8 ounces of hot water
1 tbsp of raw, organic cacao powder
A few dashes of cinnamon powder
A dash of cayenne pepper
½ cup milk of choice
Steps
Add the yerba to a gourd and pour hot water (not boiling) over it.
Steep for no more than 4-5 minutes. Strain.
To the brewed yerba, add the cacao powder, cinnamon, cayenne pepper, and warm milk.
Stir and enjoy. You can sweeten the drink with coconut sugar or honey.
Fruit Juices
Argentinians add apple juice to their yerba on hot days. You can also add other juices like pineapple, kiwi, or orange juice.
Materials Needed
Fresh fruit juice (apple, kiwi, pineapple, orange)
Brewed yerba
Ice cubes
Steps
Mix the brewed yerba with the fruit juice.
Taste and adjust the sweetness.
Refrigerate for a couple of hours.
Serve chilled over ice cubes.
Yerba Mate Cocktail
Yerba mate also tastes wonderful with alcoholic beverages. Your guests will love this yerba mate cocktail recipe.
Materials Needed
1 oz of yerba honey syrup (recipe below)
2 oz gin
1 oz lemon juice
Steps
To make the yerba honey syrup, combine one cup of honey and one cup of brewed yerba mate. Gently heat the mixture in a saucepan. Stir well to combine. Turn off the heat. Cool and chill in the refrigerator.
Mix 1 ounce of the honey yerba syrup with 2 ounces of gin and one ounce of lemon juice.
Enjoy the buzz!
How To Flavor Yerba Mate: Final Thoughts
Just like regular tea, yerba mate has tons of possibilities. If you don't like the way it tastes plain, there are many different things you can add to it to make it taste better.
You should now have a good idea of how to make yerba mate taste good for you. The hard part will probably be choosing which idea to try first. In cases like that, I usually go with the one for which I already have all of the ingredients.