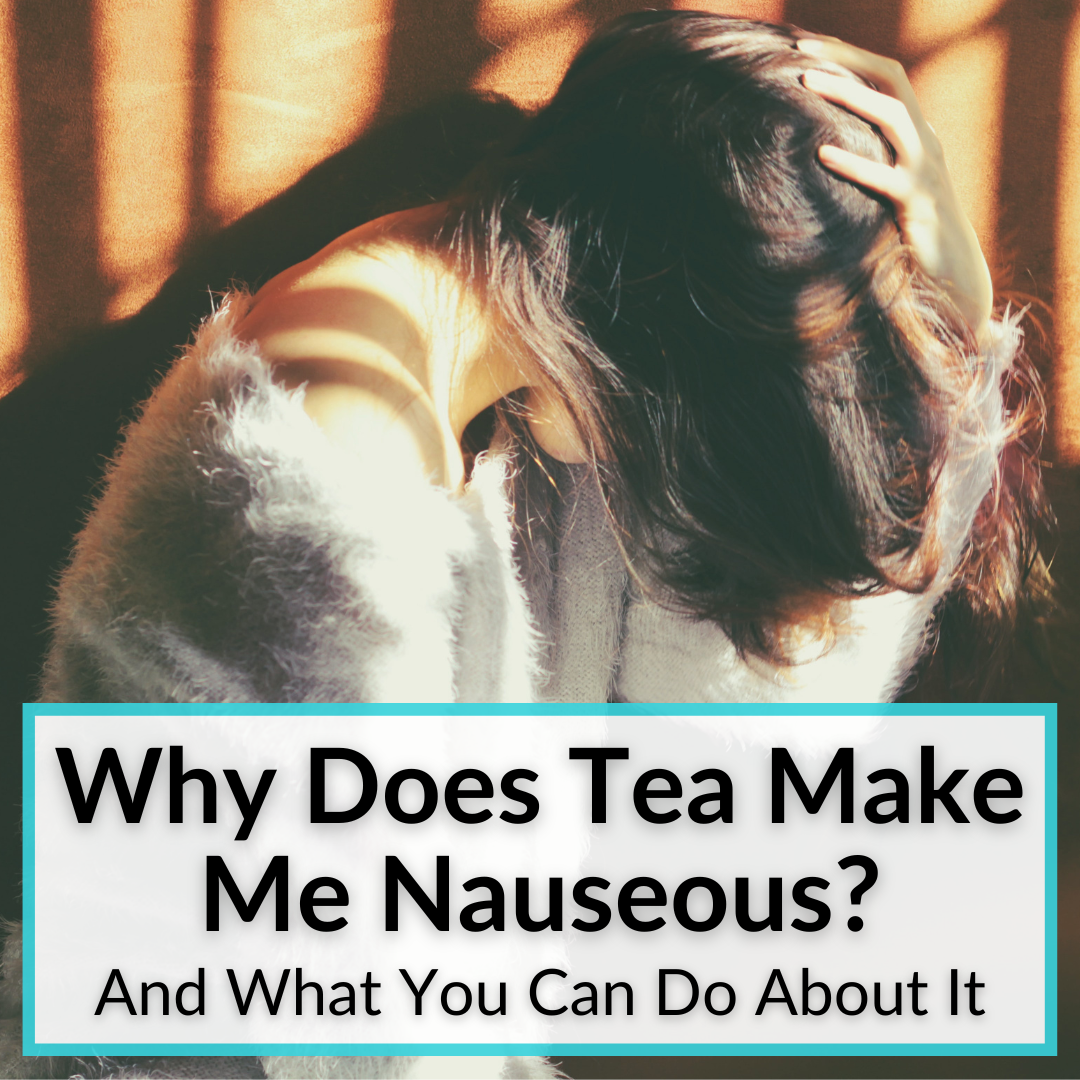 Do you sometimes feel nauseous after having a cup of tea.
Or perhaps you feel nauseous after every cup of black tea, green tea, oolong tea, etc.?
Don't worry, it happens.
While most people only become nauseated after drinking large amounts of tea, some are more sensitive to certain components in the tea.
In that case, you may feel queasy after a single cup.
If you do feel bad after drinking tea, we may be able to help.
Keep reading to learn why tea can make you feel nauseous and what you can do to reduce, or even eliminate, the nausea you experience from drinking tea.
Why Does Tea Make Me Nauseous?
Tea can make you nauseous because of naturally occurring compounds within the tea plant called tannins. Tannins are organic compounds which impart a bitter taste and can cause irritation in the gastrointestinal tract due to their astringent nature.
You can mitigate the nauseous effect of the tannins by avoiding green and black tea, adding milk, or avoiding drinking tea on an empty stomach.
Does All Tea Contain Tannins?
In a nutshell, yes. All true tea (i.e. not herbal teas) comes from the same species of plant: Camellia sinensis. However, due to differing processing protocols for different tea varieties, there can be a variation in the amount of tannins, or tannic acid, within different types of tea.
There are six basic varieties of tea: black, green, white, yellow, oolong, and pu'er, with each being processed differently. Other common tea flavors are derivatives of these six basic teas. Herbal teas are something different (see below).
Black tea leaves tend to have higher levels of tannins than other types of tea. This is in part due to the leaves being allowed to oxidize before they are dried.
When the leaves are allowed to oxidize, they turn brown, in the same way a banana turns brown if left exposed to the air. It is this process of oxidation which gives black tea its characteristic flavor and leads to it having higher levels of tannins than other tea types.
It is common for black tea to contain tannin levels between 12 and 15 percent. Pu'er is similar, since it is also oxidized, and then allowed to ferment. That said, some pu'er is not oxidized fully and will thus have fewer tannins.
Green tea is dried before the oxidation process, which is why it retains its green color. The oxidation process causes tannins to become more concentrated in the leaves, and when the leaves are dried before oxidation occurs, they contain lower levels of the nausea-inducing tannins.
Green tea typically contains between 2 and 3 percent of tannins, significantly less than black tea. Learn more in our black tea vs green tea comparison here.
Oolong teas are semi-oxidized, which leaves them with a tannin level which falls between the levels of black tea and green tea. Oolong teas commonly have between 8 and 9 percent tannin levels, but there is a lot of variation, since some oolongs are far less oxidized than others.
White tea undergoes less processing than the other types of tea and generally contains the lowest levels of tannins. Usually, white tea is picked and then dried without any oxidation occurring. This lack of processing compared to other tea types is what gives it its distinctive flavor and keeps the tannin levels low.
Does Herbal Tea Contain Tannins?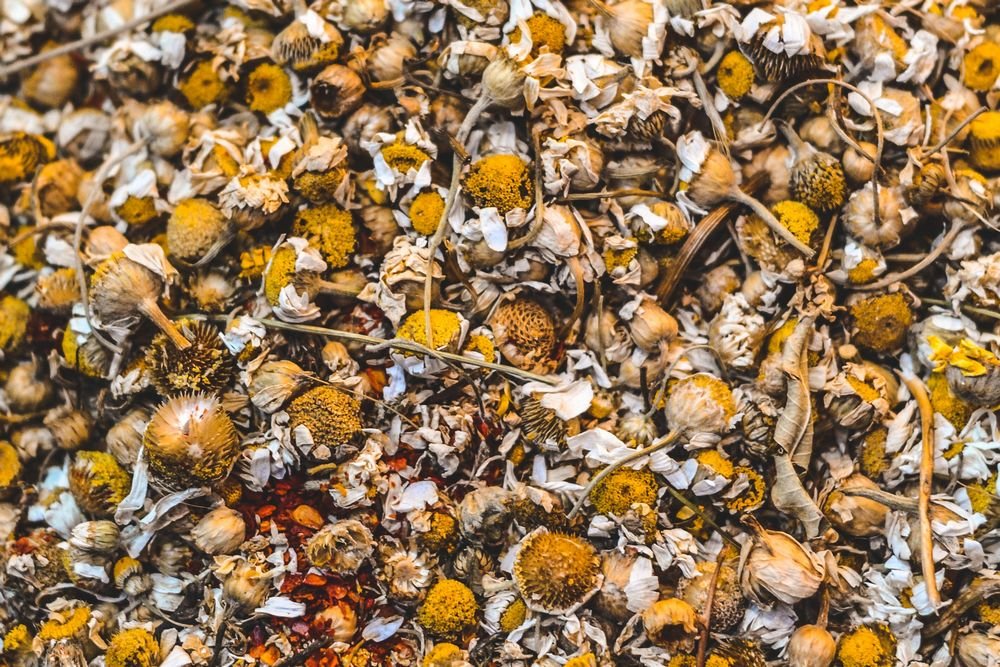 Many herbal teas are made without the use of Camellia sinensis leaves and often have little or no tannins present. Herbal teas are made from a blend of herbs, spices, and fruit, and it depends on the ingredients used as to whether or not there are tannins present.
If the herbal blend contains plants with tannins, such as blackberry leaves or hibiscus flowers, there will be tannins present in your brew.
How Can You Reduce The Nauseating Effects Of Tannins?
If you have a sensitive digestive system and feel nauseated after drinking tea, there are a few steps you can follow in order to reduce the uncomfortable feeling associated with the tannins.
Switch to a tea with lower tannin levels: if you usually drink black tea, try switching to white tea and see if there is any difference in your levels of nausea
Add milk to your tea: the proteins present in milk bind readily to the tannins, reducing the astringent effect in your digestive system; this should alleviate your nausea
Add sugar or honey to your tea: adding honey, sugar or another sweetener to your tea will balance out the bitterness of the tannins and should help reduce the irritation in your digestive tract
Drink tea after a meal: drinking tea on an empty stomach produces a more nauseating effect than drinking tea after a meal
Eat foods high in vitamin C: foods high in vitamin C can help neutralize the effects of tannins, too; drinking tea along with foods that are rich in vitamin C, or adding lemon to the tea, can help reduce the nausea experienced
Cold brew your tea: when you cold brew tea, it does not contain any tannins, because they are only released with the heat
Why Does Black Tea Make Me Nauseous?
If you feel nauseated after a cup of black tea, it is due to the tannins, as mentioned. Black tea has more than other types of tea (apart from some pu-erh teas), so it is most likely to make you feel bad.
That said, most people would have to drink an insane amount to experience nausea from tea, so you likely have a more sensitive stomach. Try some of the tips above to help reduce, or even eliminate, the nausea.
Why Does Green Tea Make Me Nauseous?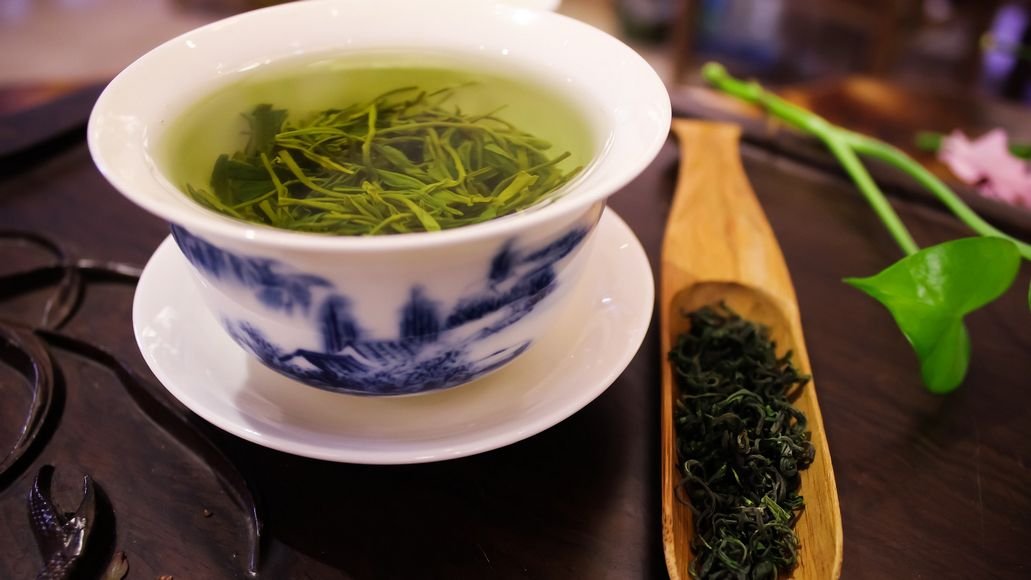 Green tea can also induce nausea for the same reason. Even though it contains far fewer tannins than black tea, people with a sensitive stomach can still feel bad after a cup of green tea. Especially if you drink it on an empty stomach.
Why Tea Makes You Nauseous: Related Questions
Below we will answer some common questions related to tea, nausea and tannins. If you have any additional questions, please feel free to ask them in the comments below.
Are Tannins Bad For You?
In general terms, tannins are neither good nor bad for your health. But we should remember the age-old adage of "everything in moderation."
Tannins act as antioxidants, and when consumed in moderation, they can help your body stay healthy and may even prevent some diseases.
However, too much tannin intake can cause disruption to your body's natural health and interfere with vitamin uptake. One such issue is anemia, because high levels of tannin can affect the body's ability to absorb iron.
The tannins can also dry your mouth when you drink tea. This only happens to some people and only sometimes, but it is not an unusual effect of drinking tea, especially tea high in tannins.
Does Ginger Tea Contain Tannins?
Ginger contains very low levels of tannins and is used to treat nausea. Adding ginger to your regular tea can also help reduce any nauseating effects. Ginger root contains negligible levels of tannin, and ginger tea is made by boiling the root in water.
Does Rooibos Tea Contain Tannins?
Rooibos tea is not actually a true tea. It is an herbal infusion that contains low levels of tannin and is also naturally caffeine-free. Rooibos is made from a different plant species than true tea. It is made from Aspalathus linearis rather than the Camellia sinensis plant.
This ensures there is a much lower level of tannins present compared to black tea, green tea, oolong tea, or other types of true teas. And the lack of caffeine can also help reduce any nauseating effects.
Many consider rooibos the best tea for people who don't like tea, or for those who get nauseated when they drink regular tea. That said, rooibos tastes like black tea, so if you don't like that flavor, rooibos won't help much. But you can add milk, sweeteners or vanilla extract to alter that taste.
Does Chamomile Tea Contain Tannins?
Chamomile tea contains a low concentration of tannins. The tannin level in chamomile tea is generally less than one percent. It's a caffeine-free herbal beverage prepared from the harvested dried flowers of the camellia plant. Chamomile tea has a sweet, floral flavor and is cited as being potentially beneficial to those with mild anxiety and insomnia.
Why Tea Can Cause Nausea: Final Thoughts
If you've been asking yourself, "Why does tea make me nauseous but does not make other people feel bad?", now you know. Some people are simply more sensitive to the tannins in tea.
These compounds can cause nausea in everyone, but most people need to drink a large amount of tea before they begin to feel nauseated. If you feel nauseous after a single cup, try some of the tips we gave you above. Hopefully those can alleviate the issue. If not, you may have to switch to an herbal tea with a lower level of tannins.