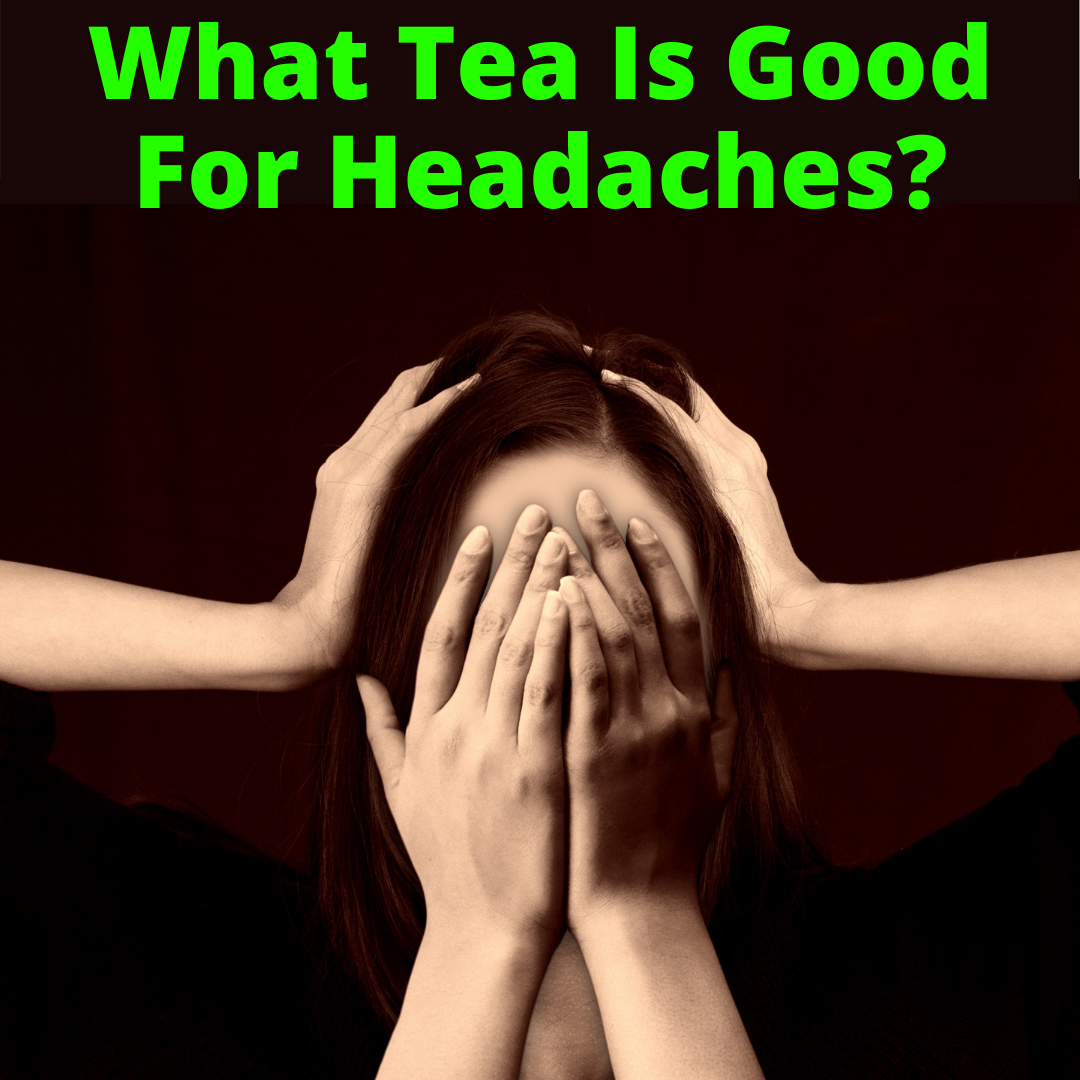 Most headaches are tension and stress related.
As such, any tea can help.
Just the act of taking a minute to slow down and enjoy a cup of tea will reduce feelings of stress and bring some headache relief.
But some types of tea have actually been shown to actively combat headaches.
Not only that, they also have tons of other positive effects. Even if you try one and it doesn't do anything for the pain in your head, it will still help you in other ways.
In other words: you have nothing to lose.
The next time you find yourself suffering from a headache, give one of the following teas a try. Hopefully at least one of them will prove effective for your particular headache.
What Tea Is Good For Headaches?
You are going to want your tea hot if you have a headache. Cold tea can do the trick, but for the remainder of this guide we are going to assume all the teas mentioned are served hot.
There is just something therapeutic about drinking hot liquid when you do not feel good, and tea is no exception.
Out of the teas below, the one that has the highest chance of being effective is probably the ginger tea. So I'd start with that one. If it does not work, move on to another choice from the list.
Peppermint Tea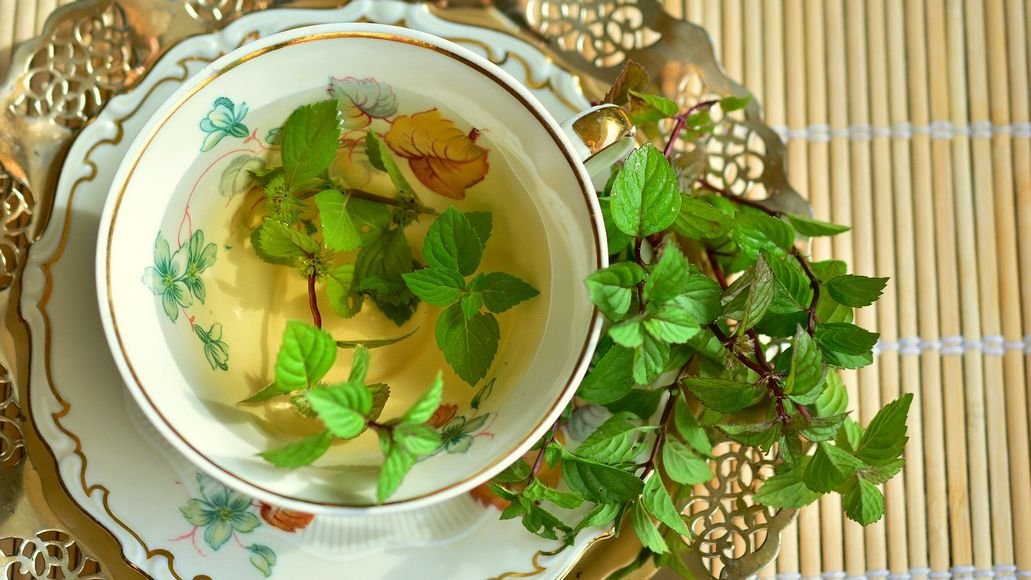 Peppermint tea is a classic feel good tea. Peppermint without the tea has been known to help with opening airways and sinuses, but when used as a hot tea, the therapeutic value is amplified.
In a good peppermint tea, the core ingredient is blended with other therapeutic spices and herbs, like ginger, or even lavender, for the soothing and aromatic benefits.
Smell And Taste
Peppermint tea has an instantly recognizable smell and taste: very sharp and minty. If you do not have any peppermint tea you can add a peppermint candy to some normal green or black tea and the peppermint oil from the candy will help you feel better.
This kind of tea is known to help especially well with tension headaches which are also the most frequent kind of headaches.
Of all the teas on this list, peppermint is my personal favorite, since I tend to always get tension headaches. I like to add some honey to mine for a little sweetness and for the added health benefits honey provides.
Clove Tea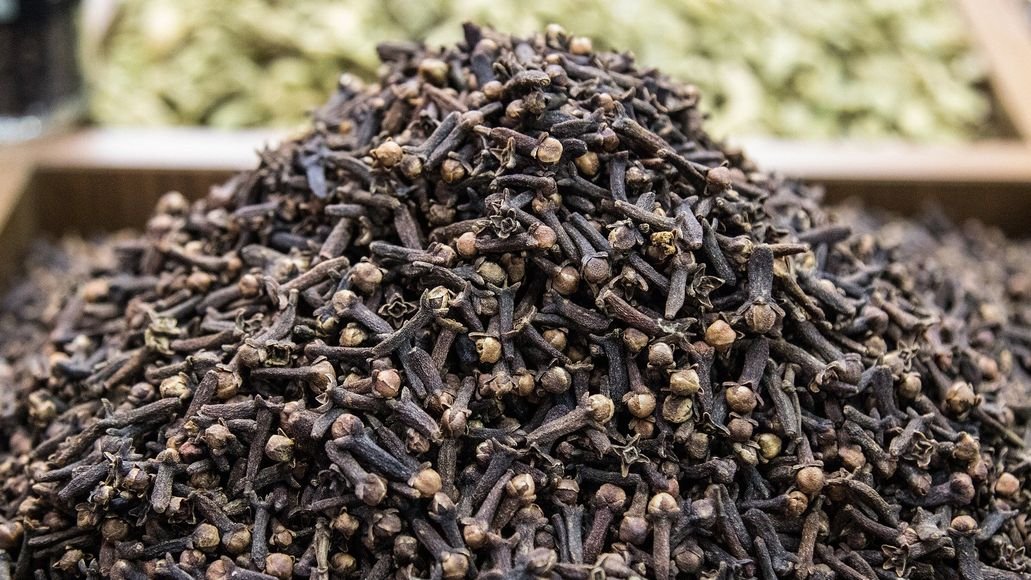 Cloves are very aromatic and have a sweet earthy smell. If you survived high school in America you almost certainly came across at least one annoying friend who smoked clove cigarettes. It stinks up the entire area!
Cloves have many health benefits, like antiviral and antimicrobial properties. They also have an analgesic property. There is even one study that found cloves may reduce the risk of cancer. This is one powerful flower bud.
Clove Nerd Facts
If you have ever had chai tea, you have tasted cloves. Clove tea is quite effective at relieving headaches and is used for soothing the stomach or throat when you have a cold or other viral infection.
This kind of tea is also high in antioxidants which are known to be particularly good for you. Clove tea is therapeutic and extremely good for you, but the taste is not everyone's cup of tea. Literally (sorry I had to).
Chamomile Tea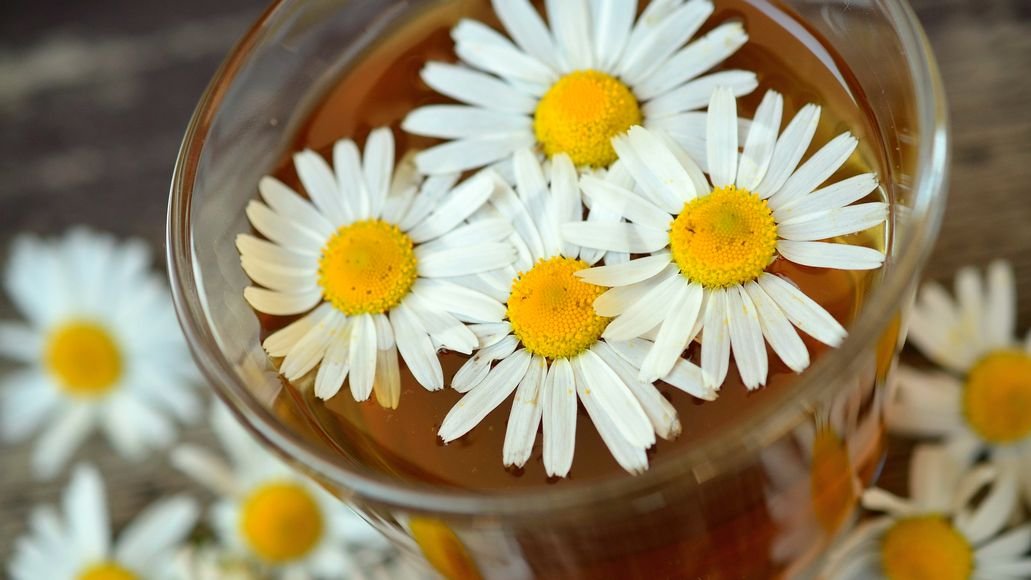 You may be familiar with this one from its reputation for treating insomnia and anxiety. It is also commonly used to calm down and relieve headaches.
There is no specific proof or study to confirm this as fact, but many people swear it helps their headaches. Full disclosure: I am one of them!
Chamomile has a flowery, pleasant smell and taste that is easy to recognize. It is hard to describe how it smells other than to say it is extremely flowery!
It may not have specific ingredients that scientifically combat headaches, but the overall calming effect of chamomile is well known and calming down is part of the process of getting rid of a headache. Especially if it is a stress-related, or tension, headache.
If you have a headache just make some hot chamomile tea, add some honey and drink it slowly, while relaxing in a dimly lit room. Too much sound or light can aggravate your headache, so tune out and relax.
If you are lucky enough to have wild chamomile in your area (or you have a garden where you can grow it), you can even enjoy this tea free and fresh from nature. We have an article that shows you exactly how to harvest chamomile for tea. It's surprisingly easy!
Ginger Tea
Ginger has a bright, almost spicy flavor. You have probably had raw ginger if you have ever been to a sushi bar. Ginger is often served as a side or garnish with wasabi, the bright green super spicy paste.
Ginger tea is used for so many different health issues. Several of the teas on our list of sore throat teas also contain ginger, although it is more for the flavor. Other ingredients in those teas do more to soothe the throat.
But it does still help wit that and many other ailments. You'd be surprised to see them all listed. It is considered one of the healthiest spices on earth. The key ingredient in ginger is something called gingerol.
Gingerol is the compound primarily responsible for many of ginger's healthy properties. Here are just a few of the many uses for ginger (and ginger tea):
Treats nausea and motion sickness
Helpful for arthritis
Lowers blood sugar
Relieves headaches
Treats indigestion
There are quite a few more, but you get the picture. Ginger tea is exceptionally effective with headaches, and it acts quickly.
I probably should have put ginger first, since it is the most effective of any of the teas on this list. But peppermint is more well-known, so it was the lead off tea!
Linden Tree Tea
This is not a common or well-known tea, but it should be. Linden tea is used for anxiety much like chamomile tea.
It will relax you and ease your headache as well. This tea has strong anti-inflammatory properties which are highly effective at reducing inflammation and also function to stop your headache.
Linden tea will also help you sleep. It is known to have effective sedation effects that really help to ease you off to sleep when your mind is particularly busy.
Pro Tip: This is a great tea to drink at night even if you do not have a headache.
It is also called 'lime tree' tea, but the tea does not taste like lime at all. It has an overly sweet flowery taste that does not resemble citrus at all. It is quite a pleasant tasting tea; you should try it if you have never tasted it!
There are some that claim linden tea also lowers blood pressure, though I have not seen any studies to prove that.
Szechuan Lovage Tea
This herb is well known in the world of Chinese medicine, but not so much in the west. It is a strong pain reliever that will remove pathogens in the body effectively. It has a positive effect on blood circulation and has anti inflammatory properties.
This kind of tea is especially good at reducing swelling, which is the cause of many stubborn migraines.
Interesting fact: Szechuan lovage tea is also effective at relieving chest pain and can even help women who are experiencing menstrual discomfort or pain. It does not have the green tea side effects on periods, but it does have its own. Limit yourself to a cup or two.
This is a hard core herbal tea and does not taste quite as nice as some of the others here. Lovage is related to parsley but tastes a bit like celery and has a slightly bitter aftertaste.
This is not a tea you want to leisurely sip and kick back, but one you drink specifically to feel better. This tea is much more like a medicine and less like a cup of tasty tea. Be careful not to drink too much of it.
Turmeric Tea
Turmeric is a well known substance that has the active ingredient curcumin. It has a very recognizable gold color that will alter the look of anything it is added to.
Curcumin is well known to possess neuroprotective properties and is used to aid in migraine relief.
It has a distinctive earthy taste that is easy to spot. You probably will not see a tea that is simply called 'turmeric tea.' More likely, it will be added to other appealing flavors.
One of my favorites is turmeric mango green tea. This is last on the list, but it probably should have been first. The effects of turmeric to calm headaches are well known and well documented, like in this abstract by the National Library of Medicine.
Tea For Headaches: Final Thoughts
If you are unfortunate enough to have a headache, instead of instantly reaching for that Tylenol or Advil, maybe consider something more natural and safer for your body. The same goes for other ailments, like constipation–read "Why does tea make you poop?" for more on that.
Like a relaxing cup of tea. Try some ginger tea, turmeric mango green tea, peppermint tea, or any of the other herbal varieties mentioned above. You may be surprised at how effective it is (without needing to be processed through your liver like a medicine–ouch!).