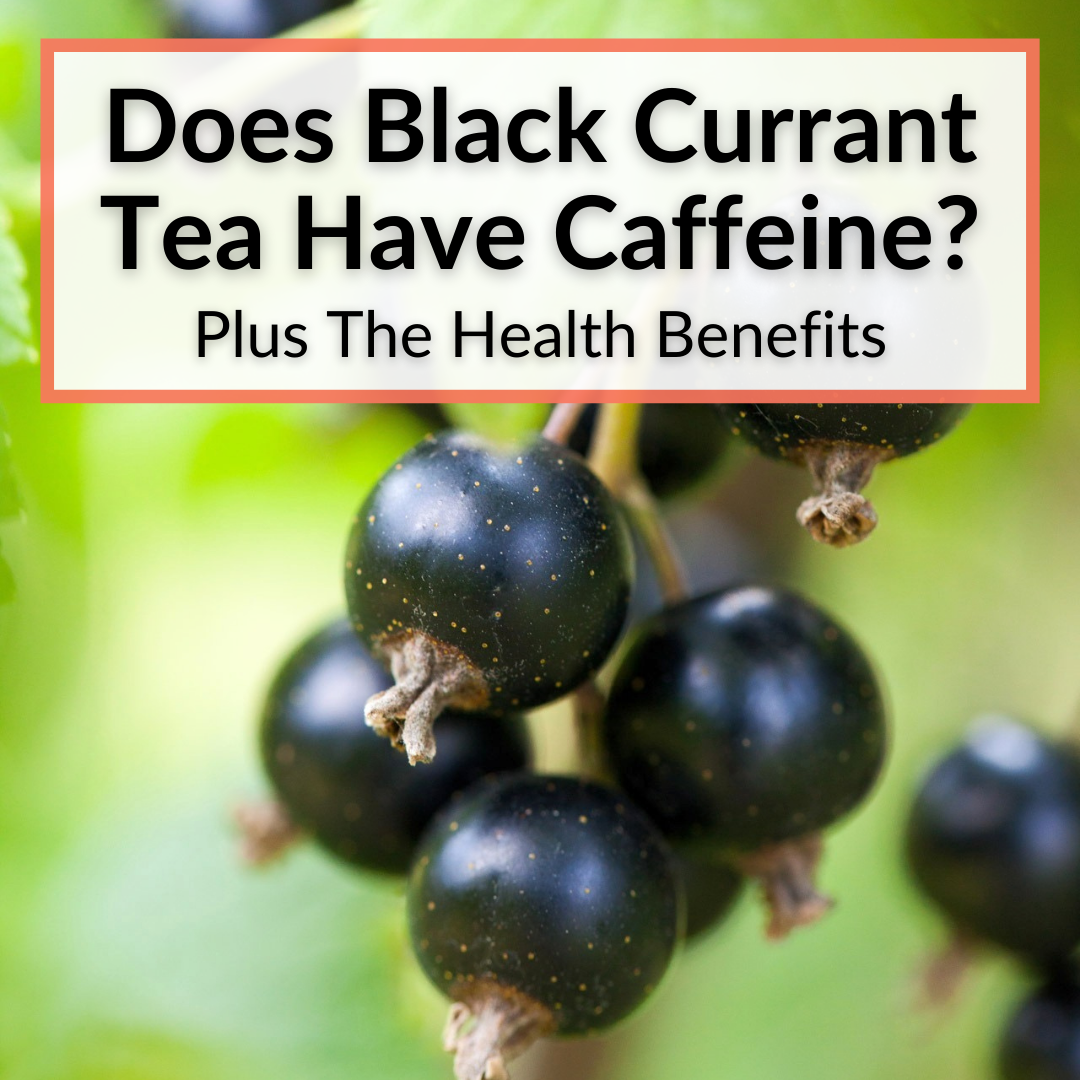 Black currant tea contains a ton of healthy compounds.
They combine to offer some amazing health benefits.
In other words: this is a great tea to drink. It tastes great and improves your overall health.
But what about caffeine?
Does black currant tea contain caffeine?
This is an important question, whether you want caffeine in your tea or not.
Keep reading for the answer, along with tons of info on the health benefits, and a brewing guide to ensure you make it the right way and get the most health benefits possible.
Does Black Currant Tea Have Caffeine?
Black currant tea, in its pure form, is a tea without any caffeine. However, there are varieties that mix black currant with other types of tea which may contain caffeine.
What Is Black Currant Tea And Why Is It Caffeine Free?
Black currant tea is not derived from tea leaves like many of the better known teas. It is instead made from the berries of the black currant bush, which grows mostly in Europe and Asia.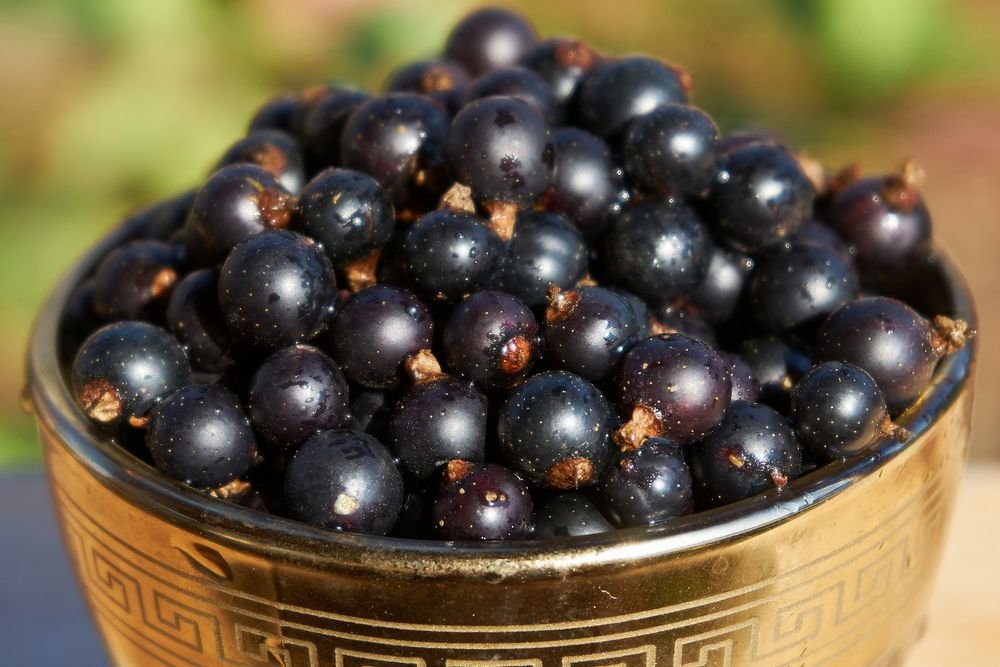 Because it is not made from tea leaves, it does not have the same chemical makeup as traditional tea. This means no caffeine.
It does, however, contain other compounds and nutrients that are beneficial to your health. You just won't get the little boost your favorite tea gives you.
Vitamin C
The berries of the black currant bush are high in vitamin C. This is an essential vitamin your body needs to be healthy.
It is an antioxidant that helps make your body's immune system stronger and more resistant to disease and illness. It is also thought to help manage high blood pressure, which is far too common in today's fast-paced, over-stimulated world.
What Are The Benefits Of Drinking Black Currant Tea?
Let's take a closer look at the benefits you get from drinking black currant tea.
Anti-Inflammatory Properties
These berries are thought to have anti-inflammatory properties. Inflammation is the root cause of many illnesses such as metabolic syndrome. Diabetes is also associated with inflammation.
Reducing inflammation in the body has been proven to lower A1C, which is the test used to show your average blood sugar levels over 3 months.
Antioxidants
Because this tea has so many antioxidant properties, it is known to be helpful to your skin. You can reduce wrinkles and age spots by including foods and drinks with antioxidant properties.
There was a study done that proved that black currant reduced wrinkles and other skin issues. You can read more about it here.
Cancer Fighting Properties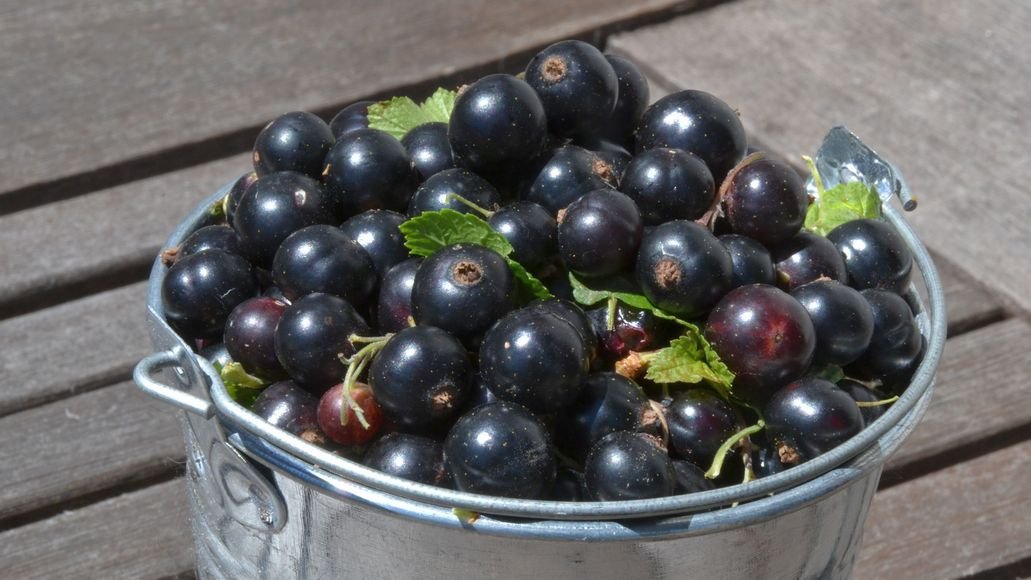 More studies are needed in this case, but there is some promising research that shows black currant may have cancer fighting potential. This is not surprising when you consider how many helpful compounds are in this tea. You can read more about the early promising studies here.
Helps With Stomach And Gut Issues
The berries of the black currant bush can be helpful in digestion and have been shown to be effective in stopping the bacteria called Helicobacter pylori. It is the seeds inside the berries that have this effect, but the seeds are very small. And any good tea will have them in there, along with the dried berries.
Hormone Regulation
This is mainly useful in menopausal women, or at least that is the demographic that uses this tea for that reason. It is said to help regulate important hormones in the female body and keep your mood on a more even keel.
The antioxidants in the tea are known to help regulate estrogen, testosterone, and progesterone levels, which can often be out of whack during menopause.
What Does Black Currant Tea Taste Like?
With all the health benefits of this tea, you may be thinking to yourself that it must taste bad, right?
Broccoli is excellent for your health, and so are Brussel sprouts, but you don't find many people running to the grocery store to binge on them because they are so bland.
The taste of this tea can be described as a bit sour and sweet, while also being earthy.
Imagine if you had a blackberry and blueberry and you squashed them together with some raisins and ground it all into a paste on top of a leaf of spinach.
This will give you a good idea of what black currant tastes like. It is sweet, but not too sweet, and a little bit tart, with an aftertaste of earthiness.
There are many people who say it is delicious just the way it is, while others say it needs to be sweetened to tamp down some of the tartness. Personally, I love it straight.
It reminds me of an Earl Gray, but instead of the citrus notes it has berry notes. It can be made either weak or strong, depending on how you brew.
The brewing has a big impact on how it tastes. Strong and straight is my preference.
How To Make Black Currant Tea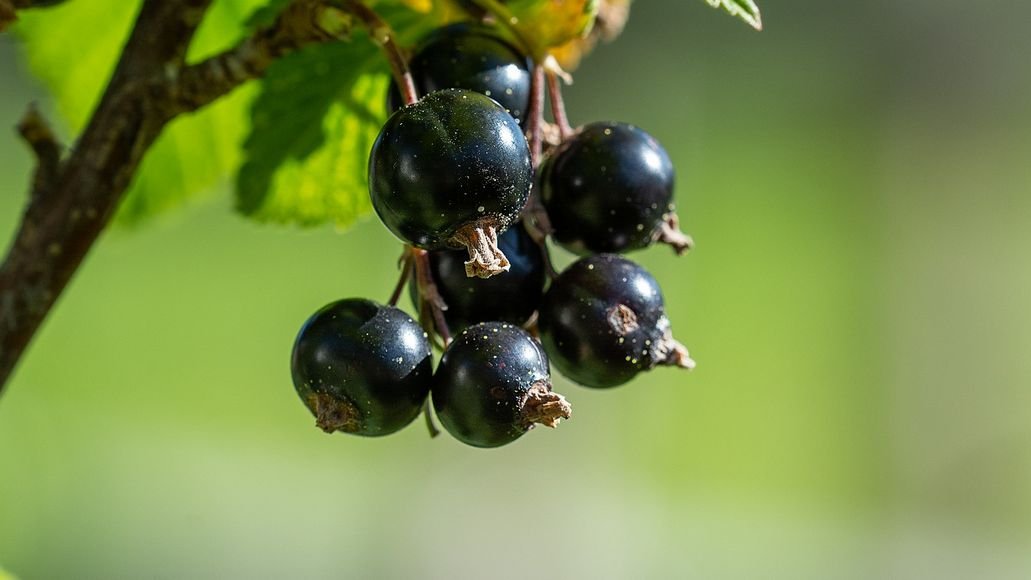 Ideally you would be using loose leaf tea for this. Black currant tea is best when you brew it in the purest form possible.
If you had a bush and harvested the berries yourself, this would be ideal. But that is not very plausible for most people living in the western world.
If you don't have access to a bush, you can find the loose leaf tea online and in many natural grocery stores. Some even have the berries for sale.
What You Need
In addition to the loose leaf tea, you will also need fresh spring water. Purified water is OK, but spring water has more natural minerals and it just tastes better
Luckily spring water is widely available at supermarkets, so you won't need to go hunting for a spring!
How To Brew
Use two teaspoons of black currant tea per cup of water. Let the water boil. When the water is done boiling remove it from the burner and let it cool for a few minutes.
Let the tea steep for up to 10 minutes. This is a longer steeping time than you may be used to, but this is a unique tea that needs to be fully saturated and allowed to spill its contents into the water for longer than most teas.
Fancy Up Your Tea
Black currants are known for pairing very well with mint. If you have a sprig of mint, you can let it set in the tea for an extra zip.
Some fans of black currant tea love to put a splash of cream and sugar in it to enhance the flavor as well. That said, the British love to put cream and sugar in everything. It seems like that is their thing!
Black Currant Tea Caffeine: Final Thoughts
Black currant tea on its own does not contain caffeine, so you can safely drink it any time of day. If you want a tea with caffeine, you can use a regular tea instead of water to brew the black currant tea.
This means using green, black, oolong, white, yellow or pu-erh tea and adding berries to that. Boil it as before. This gives you a regular tea flavored with black currant, which means it has the health benefits of both, plus caffeine.