Is luxury tea really worth the cost?
Absolutely!
And that is, in large part, because it actually does not cost much at all.
Even the best teas still cost very little per cup.
And the best luxury tea brands use only the highest quality ingredients in their tea, so you et the best flavors and no harmful by-products.
In other words, you should always buy high quality or luxury teas.
For only a little more money, you get a ton more flavor and quality.
Where do you get these teas?
Keep reading for a list of the top luxury tea brands. All sell incredible teas at incredible prices.
Best Luxury Tea Brands
All of the following brands offer excellent luxury teas. Even better, they offer them at relatively low prices. Yes, they cost more than cheap teas, but they still cost far less per cup than almost any other drink. Even water!
Harney & Sons
Harney & Sons have been in the luxury tea business for over 40 years. They offer over 300 high-quality teas that are sourced from around the world.
Their most recent variety is called the Hemp Division. It features a collection of all-natural CBD teas. The hemp plants are grown and harvested in New York. Harney & Sons offers sparkling elixirs and hot teas as part of their Hemp Division collection.
Harney & Sons sells loose-leaf tea, collections of tea, and premium tea bags. They also proudly feature a "Tea of the Month". You can get a 1lb bag of loose-leaf tea for around $30 on their website. Their top-selling blends are Hot Cinnamon Spice and Earl Grey Supreme.
Harney & Sons proudly sells Fair Trade Certified tea. 1% of their tea sales are donated to help with environmental issues around the world.
See the Harney & Sons Tea website.
Palais Des Thés
Palais des Thés offers luxury teas from around the world. Their owner, Francois-Xavier Delmas, travels globally to hand-pick exclusive teas.
Palais des Thés offers a variety of tea blends, available in both loose-leaf and gourmet tea bags. A 3.5-ounce pouch of loose-leaf tea averages $16.00. Palais des Thés has several bestselling blends including Hammam Tea, Taithian Roobios, and Blue of London.
Francois-Xavier Delmas focuses on the farmers behind the tea. He works to bridge the knowledge gap between consumers and suppliers.
Palais des Thés has numerous sustainability and fair trade initiatives. These include educating and encouraging farmers to use organic growing methods.
To ensure buyers of Palais des Thés are only enjoying the highest-quality teas, Francois-Xavier Delmas has developed a Safe Tea program. All of the tea is self-inspected by Palais des Thés to guarantee that it is pesticide-free.
See the Palais Des Thés website.
Stash
Stash was first founded in Oregon in 1972. Since its inception, Stash has taken the tea world by storm, with its bold and unique flavor blends. Its slogan, "A Little Bag of Crazy" optimizes the whimsical and unexpected flavor profiles of this luxury tea brand.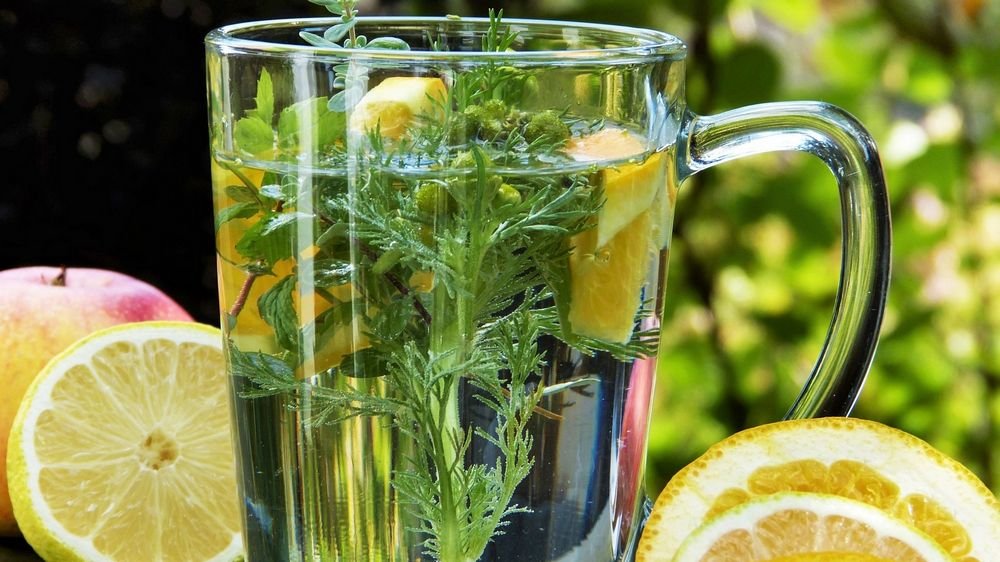 Stash is committed to bringing consumers luxury teas through safe and sustainable business practices. They use biodegradable and recyclable packaging. Stash does not use any plastics and guarantees all of its products are GMO-free.
Stash tea is sold in sustainable tea bags. A box of 20 averages $4.00. Some of their bestselling luxury blends are Double Bergamot Earl Gray Black Tea, Breakfast in Paris Black Tea, and Lemon Ginger Herbal Tea.
Stash teas are conveniently sold in grocery stores throughout the US and Canada. They also have an online store that offers free tea samples.
See the Stash Tea website.
Tea Forte
From their subtle flavor profiles to their revolutionary packaging, Tea Forte offers the ultimate luxurious tea-drinking experience. They sell loose-leaf blends in pyramid diffusers, instead of standard tea bags.
Tea Forte's patented pyramid packaging allows the ingredients in the tea to steep more completely and releases full flavors for the ultimate tea-sipping experience.
Tea Forte has several award-winning blends including Strawberry Hibiscus and Hanami. They conveniently sell their teas in their pyramid diffusers or in loose-leaf form.
A box of 24, luxury pyramid teas averages $65, while a 3.5-ounce canister of loose-leaf tea averages $18.00. Tea Forte combines incredible ingredients with unique and aesthetically pleasing packaging. The result is the ultimate luxury tea experience.
Check out the Tea Forte website.
Tielka
Nothing screams luxury like award-winning tea! Tielka is an organic, luxury tea brand based out of Australia. Founded in just 2017, Tielka is already Australia's most-awarded tea brand.
Their gold-medal blends feature infusions of different tea leaves sourced from the best farms in China. Tielka's tea is blended with care, making each cup an indulgence. Their organic tea is sold as loose leaves and in tea bags.
The tea bags have a triangular shape, similar to Tea Forte's pyramid bags. The average price of a 5.6-ounce tin is $25.00. Can't decide which tea to try first? Tielka offers a sampler box that contains 21 different organic, luxury teas.
See the Tielka website.
TWG
TWG boasts a huge selection of tea, with over 800 luxury tea blends on its website! TWG creates new blends for every season and proudly partners with the best garden estates in the world to include the most luxurious ingredients in their teas.
TWG sells loose-leaf tea and tea bags. On their website, 15 tea bags sell for $28.00. Their best-selling Hagan Mountain loose-leaf tea retails at $21.00 for 3.5 ounces (100 grams).
Founded in 2008, TWG stands for The Wellbeing Group. The Wellbeing Group is a luxury brand that provides the ultimate tea-tasting experience to its consumers. They even offer tea infused pastries and tea gastronomy in their boutique tea rooms.
If you want an even more elevated experience, TWG sells a collection of tea cups, saucers, pots, and diffusers that are made from fine porcelain and bone china. Each piece features gold, silver, or crystal accents.
Check out the TWG Tea website.
Twinings
Twinings tea is one of the oldest luxury tea brands in the world. Founded in 1706, Twinings quickly became a favorite of the English Royal families and earned the Royal Warrant for Tea. Now, over 300 years later, Twinings ships and sells tea all over the world.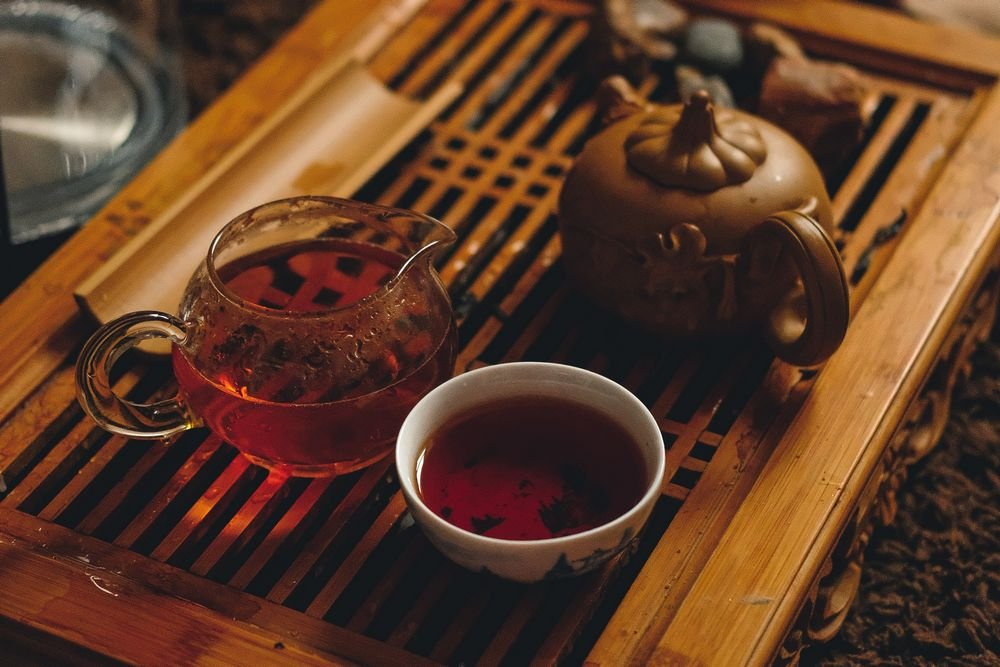 Twinings sells loose-leaf teas, tea bags, and K-Cups. Despite being fit for Kings and Queens (literally!), Twinings tea is affordably priced at just $5 for a box of 20 tea bags. Their bestselling flavors are their English Breakfast and Winter Spice blends. It is available in grocery stores and food marts all over the world.
See the Twinings website.
Vahdam
Vahdam offers luxury teas founded in wellness. The owner, Bala Sarda, started Vahdam in India and continues to exclusively use Indian farms as his suppliers. Vahdam offers a variety of loose-leaf teas, as well as special elixir blends. The foundation of the luxury brand is holistic health and knowledge.
They are most well known for their kits, gift sets, and combo packs. Options include Self-Care Starter Packs and 30-Day Tea Samplers. One of their more unique blends is the Turmeric Spiced Herbal Tea. You can indulge in 100 cups of this luxurious tea for just $35.00!
Check out the Vahdam Teas website.
Top Luxury Tea Brands: Final Thoughts
All of the brands listed above are among the best luxury tea brands on the market. They sell incredible teas for great prices. But they are not the only places to get great teas.
In fact, if you are looking for pure teas (green, black, oolong, yellow, white, pu-erh) without any flavors or herbs, these brands are not the best places to look. They tend to sell high quality blends and herbal teas, but not the best pure teas.
If you are looking for those, check out our article on where to buy green tea, where to buy white tea, or where to buy loose leaf tea. All three will steer you in the right direction for each of those respective types of tea.