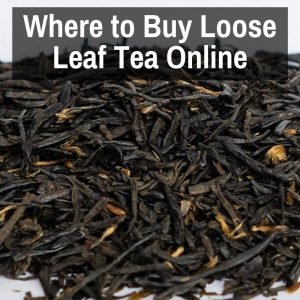 You haven't tried tea until you've had loose leaf tea.
While some gourmet tea bags do contain quality tea leaves, even those are not as good as low quality loose leaves.
And most tea bags are filled with whatever is left over after the best leaves have been sorted out for loose teas.
In the past, quality tea leaves were not easy to come by in the west, but thanks to the online shopping explosion, you can now buy the best loose leaf teas no matter where you live.
The biggest problem shoppers face when buying loose leaf tea online these days is too much choice.
It can be difficult to find the trustworthy online tea vendors among the hundreds of bad ones.
That's why I wrote this article. I did the research so you don't have to.
Below are the best online tea shops for loose leaf tea.
Where To Buy The Best Loose Leaf Tea Online
I'll begin with my favorite online tea vendor and then cover the best alternatives. I'll finish with Amazon, since it is the most convenient store for most of us.
The Best All-Around Online Tea Shop
My favorite online tea shop is Art of Tea. I wouldn't say they are the absolute best at anything, but they do everything well.
Art of Tea
Excellent selection
Great quality
Great prices considering the quality
Good easy-to-navigate website
10% off your first purchase if you sign up for newsletter
Shop Now
We earn a commission if you make a purchase, at no additional cost to you.
There are shops with flashier websites, but Art of Tea's looks almost as good and it is easy to navigate. There are shops with better quality teas, but they charge much higher prices. Similarly, shops with much lower prices sell lower quality teas.
In short, Art of Tea offers the best value for your money.
More importantly, they allow customer reviews on their websites (any good shop should do this; see my advice below).
Star ratings for the individual teas are nice, but for me, the comments left by other customers say much more about a given tea.
Tastes differ, so even if others enjoyed a tea and rated it highly, that doesn't necessarily mean I will enjoy it, too. The comments will tell you why they enjoyed it.
But the real clincher is the samples.
Art of Tea sell sample sizes for all of their teas, meaning you can try anything on their site for just a few dollars.
I spend a lot of time in Asia and one of my favorite things about buying tea there is getting to try the different varieties in a tea shop before making a purchase. Online shops that offer samples are the next best thing.
Several Alternative Shops That Also Do Everything (slightly less) Well
If you are looking specifically for Chinese teas, Teavivre is a great store.
Teavivre Online Tea Store
Unbeatable selection of high-quality Chinese teas
Huge selection of quality pu'er tea
US warehouse for fast delivery
Free shipping on orders over $40
Shop Now
We earn a commission if you make a purchase, at no additional cost to you.
Their website is not quite as nice but their teas are excellent and while their prices are definitely higher than many stores, you get what you pay for.
They also have customer reviews and offer sample sizes for all of their teas. They even give away several free samples with every order. I love this tea shop, but as mentioned, they only carry Chinese teas.
A good alternative to Art of Tea that offers teas from all over, not just China, is Mighty Leaf Tea (note: Mightly Leaf tea has been purchased by, and combined with, Peet's Coffee). They are very similar to Art of Tea, but lag just slightly behind in everything, especially when it comes to the look of their website.
In the past they did not ship outside the US, but they have since changed that. Since this is a new feature, I have not tried it, but I have not heard of any complaints concerning their shipping. Nevertheless, if you are not located in the US, you might want to use a different vendor.
Finally, I'll mention Teavana (note: Teavana have also shut down…no big loss, though).
They are the biggest and best known online tea seller. They also have brick and mortar stores located in shopping malls in America.
They are a good store overall, but I have always felt their teas cost more than they should. That's a personal opinion though and I have nothing bad to say about them otherwise, although I do not have much experience ordering from them.
An Ugly Website With High Quality Teas
Generation Tea
High quality Chinese teas
Great Selection of Pu'er teas
Great prices
Website is unfortunately pretty basic
Shop Now
We earn a commission if you make a purchase, at no additional cost to you.
Generation Tea sells some of the highest quality Chinese teas available outside of China. They also have a website that looks like a leftover relic from the early days of the internet (note: they've recently updated it!Now it only looks about 10 years old…). If you can deal with that and want to try some really high quality tea, this is the shop for you.
A Decent Site With Extremely Cheap Teas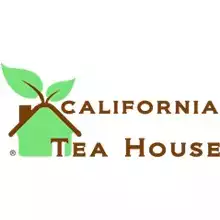 California Tea House
Incredibly low prices
Somewhat limited selection
Good quality, but not the highest
Shop Now
We earn a commission if you make a purchase, at no additional cost to you.
California Tea House sells teas of mostly average quality.
So why mention them at all?
Because many of their teas are very inexpensive, that's why.
I generally wouldn't recommend getting cheap loose leaf teas, but they make a lot of sense for some uses. If you're just buying tea to brew in large quantities for use as ice tea or to fill a thermos, then there is no point in spending a lot on that tea.
Similarly, if you are adding sugar, milk or something else to the tea, there is no point in paying a lot for a high quality variety. Get cheap tea leaves and save some money, since you won't be able to taste the difference anyway, if you add things to the tea.
If you've ever been to India, for example, you probably enjoyed the local chai, but I can assure you, the brew you were drinking was incredibly cheap and far lower quality than anything California Tea House sells.
When you add milk, sugar, etc. to your tea, the quality becomes mostly irrelevant and you might as well save money.
Personally, I spend a lot of time in Asia and have ready access to very cheap loose leaf teas, so I don't generally buy them online.
But if you do not live somewhere where you can get cheap tea anywhere and you're looking for a low cost tea to brew in large quantities as ice tea or to fill a thermos, California Tea House is the place to get it.
Finally, A Word On Buying Loose Leaf Tea Online On Amazon.com
For most people, Amazon.com is the most convenient place to buy tea. They have a very large selection, too.
You can see all their teas here.
Unfortunately, the large selection can actually be a problem. Much of it is low quality, so it can be difficult to sift through all that to find the best values.
On my pages for the individual teas, I give recommendations for good buys on Amazon. You can also use the rating system on their website. Most of their teas don't cost much, so you can easily try a few until you find one you love.
Amazon doesn't have too many high quality teas. If that's what you're looking for, you are usually better off with a dedicated tea vendor. There are some exceptions, though. Again, the individual tea pages on this site point some of those out.
If you're after lower quality tea, Amazon is a treasure trove. Silver Leaf probably offers better value overall, but Amazon has a much nicer and more user-friendly website and a much, much larger selection.
Where To Buy Loose Leaf Tea Online: Final Thoughts
I travel in Asia a lot, so I generally get my tea from local tea shops in Japan and China these days. When I am in Europe or the US, though, I end up using online tea shops.
In the US, I tend to shop mostly from Art of Tea. In Europe, I end up using Teavivre for Chinese teas or Amazon.com for others, since Art of Tea only ship to the US and Canada.
You really can't go wrong with any of the tea stores listed on this page (except for California Tea House, if you are looking for high quality tea), so what are you waiting for?
Place a sample order and see what a difference high quality tea leaves can make.
And if you don't want to have to buy a teapot with a strainer to brew your loose tea, you can simply get one of the best loose tea infusers on this page and use it with any mug you already have. If you don't already have a mug, get one of these tea strainer cups. Just make sure to use your infuser correctly.