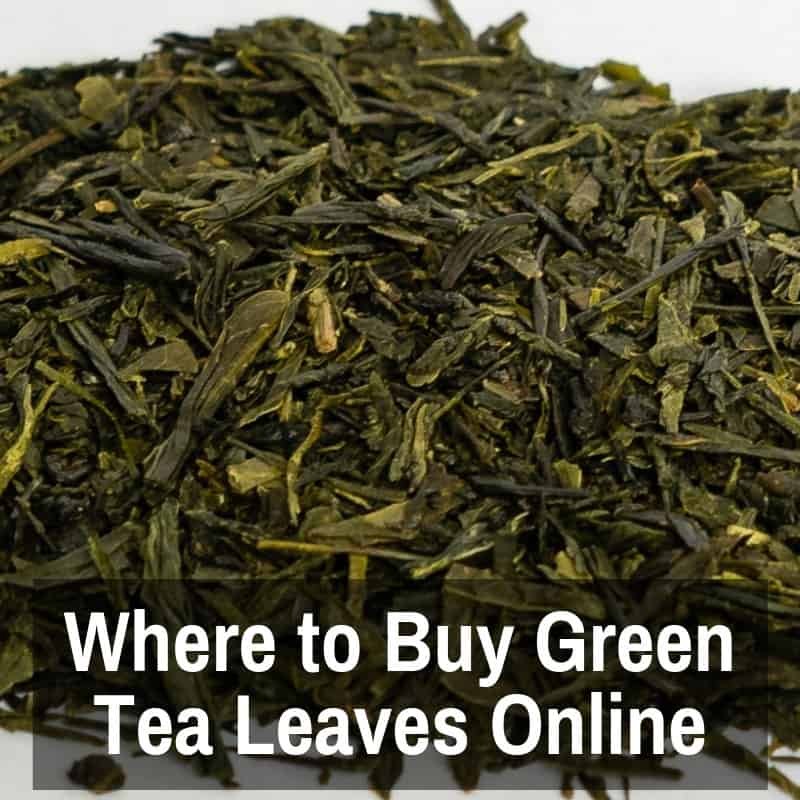 Loose leaf green tea is far better than tea bags.
But you want to make sure you get high quality leaves.
Buying green tea online makes the most sense for those of us who don't live near a quality tea shop.
But given the huge number of vendors online, it isn't always easy to find a good one.
How do you know which ones are good (not that many) and which ones are bad (a shocking percentage)?
The best way to tell, is to order a small sample and see for yourself.
But who wants to order samples from hundreds of online tea shops?
That's why I wrote this article. I did the research and have found the best places to buy green tea leaves online.
Not only do I share the best stores, but I also give you the best green teas to buy from those stores. And yes, they are all available in sample sizes, too.
Buying Loose Leaf Green Tea Online: Where And Which One?
I'll begin with my choice for the best online green tea values, then give you the highest quality teas I've found. I finish by giving you some great options from Amazon, since it is the most convenient place to buy loose leaf green tea online.
The Best Green Teas to Buy Overall
I'll begin with, my favorite online tea purchase.
If you love the taste of green tea, you'll want a sencha. This Japanese green tea has the quintessential green tea flavor: grassy, crisp and clear.
The best value I've found is Eisai's Choice Sencha from Art of Tea.
The leaves are high quality, but the price is very reasonable, with a 4 oz. pouch (makes about 75 cups) going for $38, or 50 cents a cup (and you can steep the leaves 4 times, easily, so you can actually get far more cups out of it).
If you prefer the slightly milder Chinese green teas, I'd definitely go with a Dragon Well. It is the classic Chinese tea with a gentle, mellow flavor.
Once again, Art of Tea has the best value with their organic Dragon Well.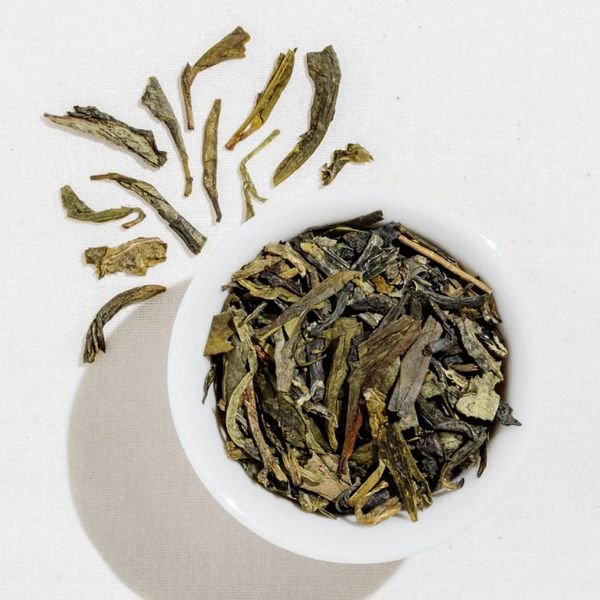 It costs a bit less than the sencha above, with an 4 ounce tin going for $30. One big problem with this tea, and any other good Dragon Well tea, is availability.
The Longjing (Dragon Well in Chinese) region in the West Lake area of Hangzhou is very small, meaning that the year's harvest sells out quickly. And once a store has sold all its stock, they won't be able to replenish it until the next year.
You can still find a lot of cheaper Dragon Well, but it will come from other regions and thus not be a true Dragon Well, even if it carries the name.
Teavivre has a good alternative if Art of Tea's is sold out. Actually, make that a great alternative.
Their Organic Nonpareil Ming Qian Longjing is the best Dragon Well you'll find outside of China.
Naturally, it is also much more expensive, costing over $80 for 200 grams (about 7 oz) of leaves.
Because it is so expensive, it doesn't generally sell out nearly as quickly. The main problem with this tea is that you have to put up with Teavivre's website.
It is not terrible, but I just don't find it as intuitive as it could be. Everything just seems too large, but maybe it is meant to be used primarily on mobile, not a computer screen.
If you'd like to know more on these types of tea, check out my info pages on Sencha and Dragon Well. These two varieties are a great comparison between Japanese and Chinese green tea.
The Highest Quality Green Tea Leaves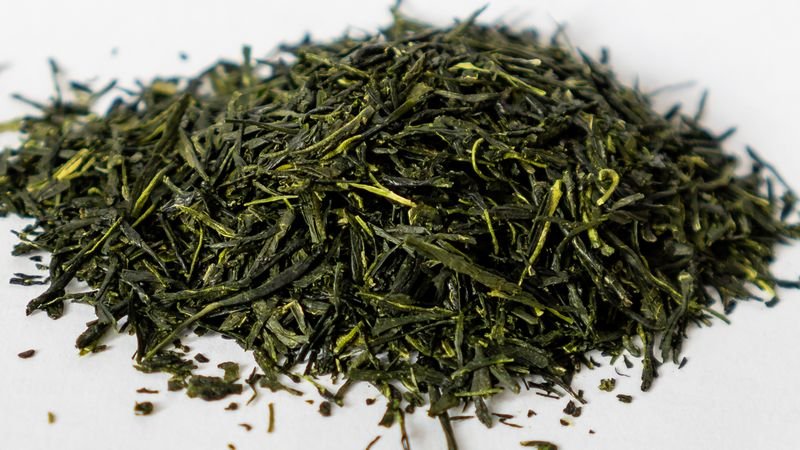 Gyokuro is the best green tea money can buy (apart from Matcha, but that is a matter for a different article—specifically, this one).
This shade-grown Japanese tea will not come cheap, generally costing twice as much as a Sencha or a Dragon Well.
The Uji Gyokuro from Art of Tea is the best value. It ranges from $60 for 4 oz (~85 cups) to $221 for 1 lb (~340 cups). You can steep the leaves more than once though (4-6 times), so you actually get 4-6 times as many cups as indicated.
The Gyokuro info page has more.
The Most Convenient Place to Buy Green Tea
Virtually everyone has an account on Amazon, making it a convenient place to buy tea.
The main problem is the extremely large selection. It's nice to have options, obviously, but most of those options just aren't very good. It can be hard to find the quality offerings among all the junk, but they are there.
For sencha, the best option is the excellent organic Sencha from Ocha & Co. It is reasonably priced and a far better tea than you would expect to get for the cost.
For Dragon Well, try this organic tea from Golden Moon which is another great value buy.
Good gyokuro is almost impossible to find on Amazon, but there are two worth getting: the Imperial Gyokuro from Chado is expensive, but very high quality:
And Ocha's organic gyokuro is not quite as high quality, but still very good and considerably less expensive.
The Cheapest Loose Leaf Teas
California Tea House sells a lot of low priced teas. The quality is obviously lower as well, but for certain uses, it makes a lot of sense to get a lower priced tea and save some money.
For instance, if you just want some green tea to fill up a thermos, a lower quality leaf will do just fine. Similarly, if you like to add sugar or other things to your tea, there is no reason to pay for the highest quality varieties.
When it comes to green tea, California Tea House have an organic Sencha that is only $15 for 4 ounces. They also have a Dragon Well, but it costs far too much to be worth it.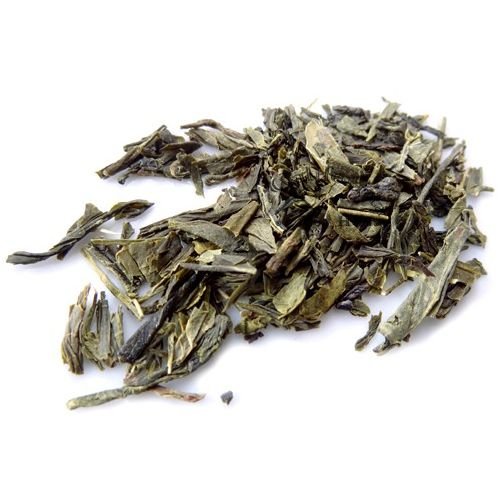 Alternatively, you could try some of the cheaper options on Amazon. I haven't tried any myself, so I can't give you any advice. Chances are you'll end up with a horrible tea, but you won't spend much to get it, so it might be worth trying a few until you hit the jackpot.
Where to Buy Green Tea Leaves Online: Final Thoughts
If you've been asking yourself, "Where can I buy green tea?" I hope I was able to offer some good suggestions to get you started. If you want more info on which green tea brands are best, try this article.
If you don't have a teapot with a built in infuser, the easiest way to get started with loose leaf tea is to just get a stainless steel tea infuser basket or similar loose tea strainer that you can use with any mug you already have, or one of these mugs with infuser.
If you have any questions or if you've found a great tea you think I would enjoy, please feel free to leave a comment below or contact me through my contact page.