I used to think milk tea was just tea with milk.
Boy was I wrong.
Ok, at its very heart, that is all it is.
But there are so many different varieties of milk tea, all with subtle but distinct differences.
A slightly different ingredient or a small change in the method of preparation leads to a drink with a different flavor profile.
And one famous type of milk tea hails from the Japanese island of Okinawa.
What is Okinawa milk tea exactly, and how does it differ from other types of milk tea?
Keep reading to find out. We will cover everything you need to know about this tea, including how you can make it at home. It's easy to make, but it does require one specific ingredient.
What Is Okinawa Milk Tea?
Okinawa milk tea is a type of milk tea that originates from the Okinawa region of Japan. It is a blend of black tea leaves, milk, and a special brown sugar from Okinawa called kokuto.
Okinawa milk tea gets its unique flavor from this particular brown sugar that is used to sweeten the tea. It is often compared to Hokkaido milk tea, but there are some key differences, most notably the sugar.
What Does Okinawa Milk Tea Taste Like?
Okinawa milk tea's signature flavor is sweet and creamy with a strong black tea taste. The Okinawa brown sugar, the kokuto, is the magic ingredient that gives Okinawa milk tea its unique taste.
Can you put brown sugar in tea? You can! It has a much stronger flavor than white sugar, so it does add something extra. As a result, you generally only want to add it to stronger teas, like black tea, pu'er tea or stronger oolong teas.
And this sugar is not your ordinary brown sugar, either. While typical Western brown sugar is produced using refined white sugar and molasses, Okinawa brown sugar is made by reducing pure sugarcane juice. This process happens immediately following harvest to prevent oxidation, which results in a richer, more nuanced sugar with a distinct flavor.
Is Okinawa Milk Tea Healthy?
Many milk teas are high in carbohydrates because of the sugar content. Although kokuto is an unrefined brown sugar with a healthier nutritional profile than regular brown sugar, it still contributes to the total carbohydrate levels in your drink.
As with anything with a high sugar content, moderation is key. Too many Okinawa milk teas may lead you to have a disagreement with your bathroom scale.
If you are planning on making Okinawa milk tea at home, the key to keeping it healthier is getting hold of kokuto rather than substituting it for standard, refined brown sugar. You can buy kokuto from specialty food shops or online sources.
How To Make Okinawa Milk Tea At Home
Making Okinawa milk tea is as simple as making a regular milk tea, as long as you have managed to source the kokuto. To make your drink, you will need the following:
2 teaspoons of black loose-leaf tea (preferably Assam tea)
12 ounces of filtered or distilled water
Fresh whole milk
Ice cubes
Kokuto
A teapot
A glass
Once you have assembled your materials, making a cup of Okinawa milk tea is no different from making most other teas. Bring the water to a boil and pour it into a teapot over the tea leaves.
You should aim to have the leaves steep for between three and five minutes before pouring it into your glass. Fill the glass about two-thirds full, so you have enough room for the milk.
Before adding the milk, add the kotuto and give it a good stir so it dissolves before adding the milk. Allow the drink to cool before adding the ice, and then you can enjoy your Okinawa milk tea!
If you simply can't find any kokuto, there are a few substitutes that you can use, but the flavor won't be exactly the same. Look for brown sugars that have been minimally refined.
Muscovado sugar, molasses, panela (found in Latin American shops), or roasted brown sugar can work if you have no kokuto. However, Okinawa milk tea purists will tell you that unless you use kokuto, it's not really Okinawa milk tea!
Does Okinawa Milk Tea Have Caffeine?
Camellia sinensis, the tea plant, naturally contains caffeine. Okinawa milk tea is traditionally made with black tea leaves, which hail from the Camellia sinensis plant and do contain caffeine.
Depending on the quantity and variety of black tea leaves used, a glass of Okinawa milk tea may contain 20 to 30 mg of caffeine. This is much lower than the average cup of brewed coffee, which may contain close to 100 mg of caffeine.
Okinawa Milk Tea: Related Questions
Below, we will answer some more common questions related to Okinawa milk tea. If you have any additional questions, please feel free to ask them in the comments below.
What Is Milk Tea?
Milk tea can refer to a variety of different teas and tea-based drinks from all over the world. At its most basic, milk tea simply means tea with milk in it, although different styles of preparation from around the world lead to different tastes.
Common types of milk tea include bubble tea, Hong Kong milk tea, Hokkaido milk tea, Thai tea, Okinawa milk tea, masala chai, and the classic British cuppa.
What Is The Difference Between Okinawa And Hokkaido Milk Tea?
The main difference between the two milk teas is their ingredients. Okinawa milk tea uses a specific brown sugar from that region, while Hokkaido milk tea uses rich, creamy milk from within its region. It's these two specific ingredients that give the two milk teas their signature flavors.
What Is The Difference Between Okinawa And Tiger Milk Tea?
Okinawa Milk Tea uses a special roasted brown sugar called kokuto. The increasingly popular Tiger Milk Tea uses regular brown sugar syrup to line the glass as "tiger stripes" and is also traditionally made with tapioca balls which have been sauteed in brown sugar.
What Does Kokuto Taste Like?
Kokuto's flavor has been described as earthy, malty, and caramel-like, with hints of smokiness. It is this unique flavor profile that gives Okinawa milk tea its distinct flavor characteristics.
Which Variety If Tea Leaves Are Best For Okinawa Milk Tea?
Okinawa milk tea is usually made using strong Indian black teas like Assam. Ceylon or Irish Breakfast tea also work well.
Where Is Okinawa?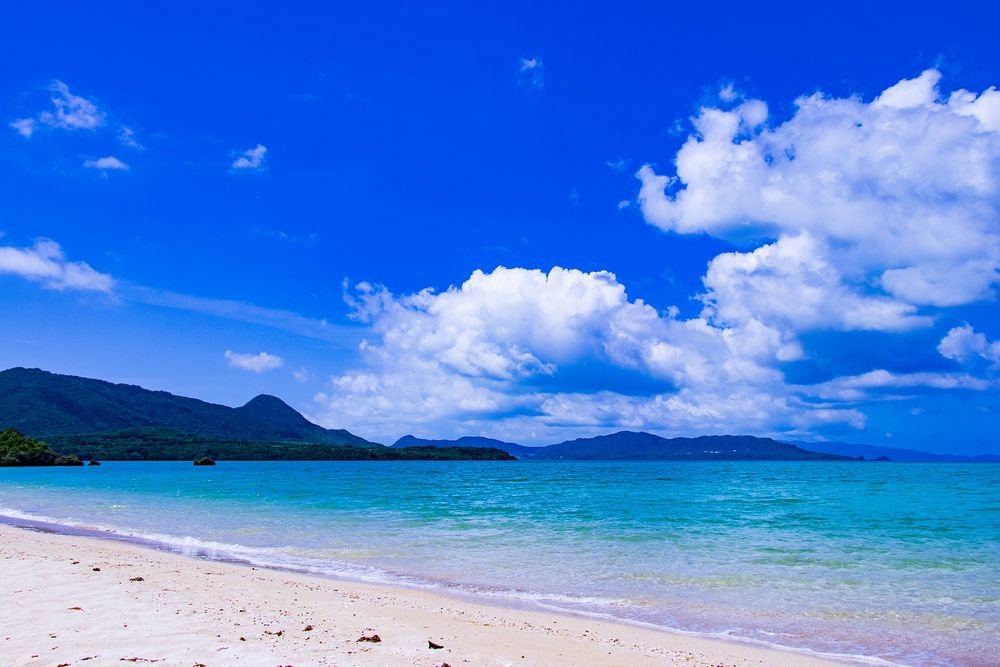 Okinawa Prefecture is located at the southwestern tip of the Japanese archipelago. The prefecture consists of about 160 islands, which are scattered over a 350-mile-long area. Okinawa Island is the largest island within the prefecture.
What Is The Most Popular Tea In Japan?
Sencha, a loose-leaf green tea, is the most popular variety of tea in Japan. Sencha is made from tea plants grown in full sun, which gives the tea a darker color and a more astringent taste.
Can You Make Okinawa Milk Tea With Non-Dairy Milk?
Yes, you can buy Okinawa milk tea powder mix which is prepared using non-dairy creamers.
Okinawa Milk Tea: Final Thoughts
The one ingredient that sets Okinawa milk tea apart from other milk teas is kokuto, the special dark sugar that hails from Okinawa. You can certainly substitute other brown sugars for this type, but it will alter the flavor somewhat. And purists will tell you that without kokuto, it is not Okinawa milk tea.
Have you ever had Okinawa milk tea, or perhaps even made it yourself? If so, what did you think? Is it better than other milk teas? Please let us know your experience in the comments below!