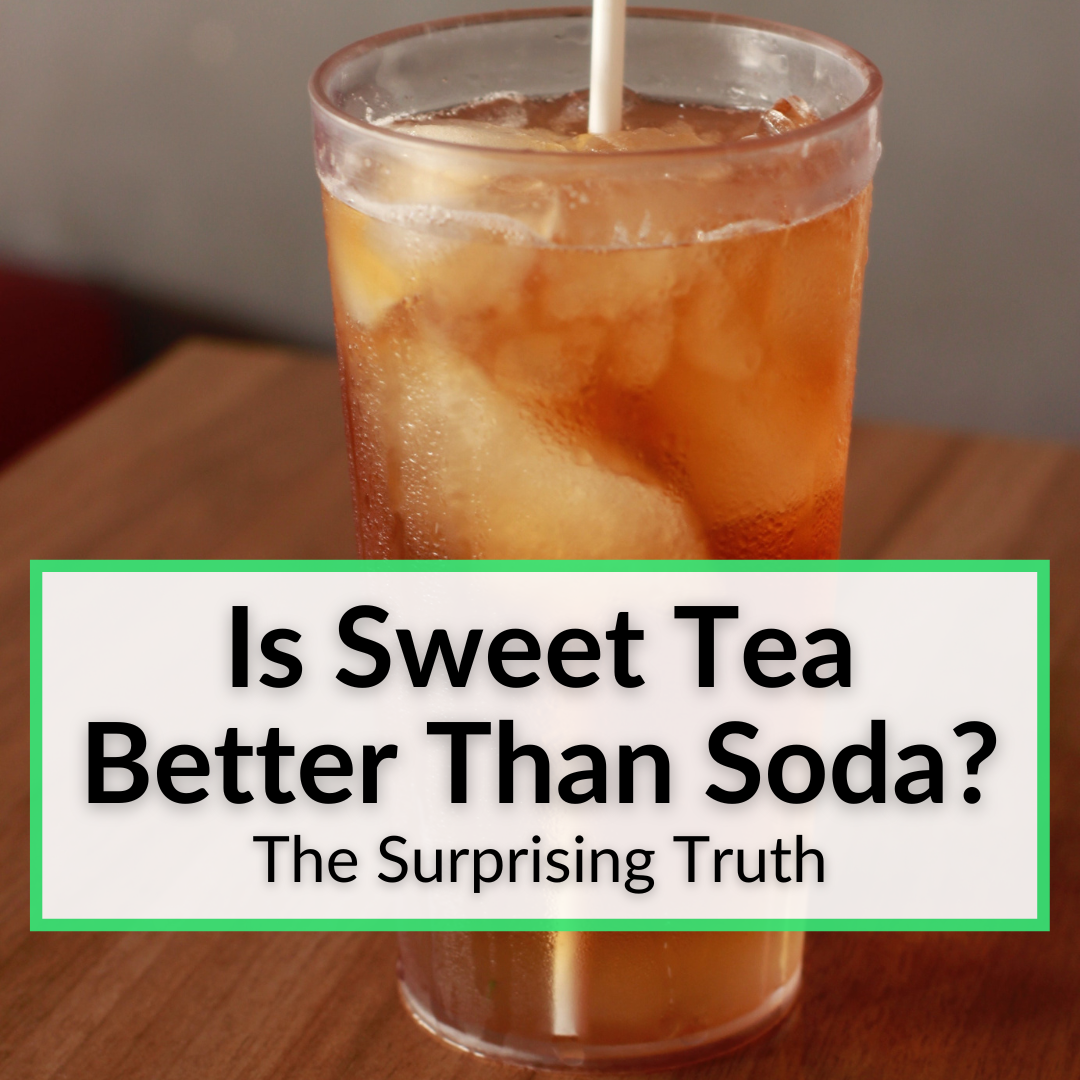 I want to be upfront about this.
I do not like sweet tea. Never have. It is far too sweet for my taste buds.
However, I know many people love it. Especially in the southern United States.
So I will do my best to keep my own opinion of sweet tea out of this article and only focus on the facts
Let's get to the question at hand: is sweet tea better than soda?
Naturally, the answer depends on a few factors.
Keep reading to learn if sweet tea is healthier than soda, along with everything else you need to know about this popular southern drink.
Is Sweet Tea Better Than Soda?
Store-bought sweet tea is not much healthier than soda, due to the added sugar. Homemade sweet tea could be slightly healthier than soda, depending on how much sugar you add.
Soda pop has been linked with various health issues. Sweet tea, when made with less sugar or with healthy fruit juices, could offer some health benefits. Let's compare the two more closely.
Sweet Tea Vs Soda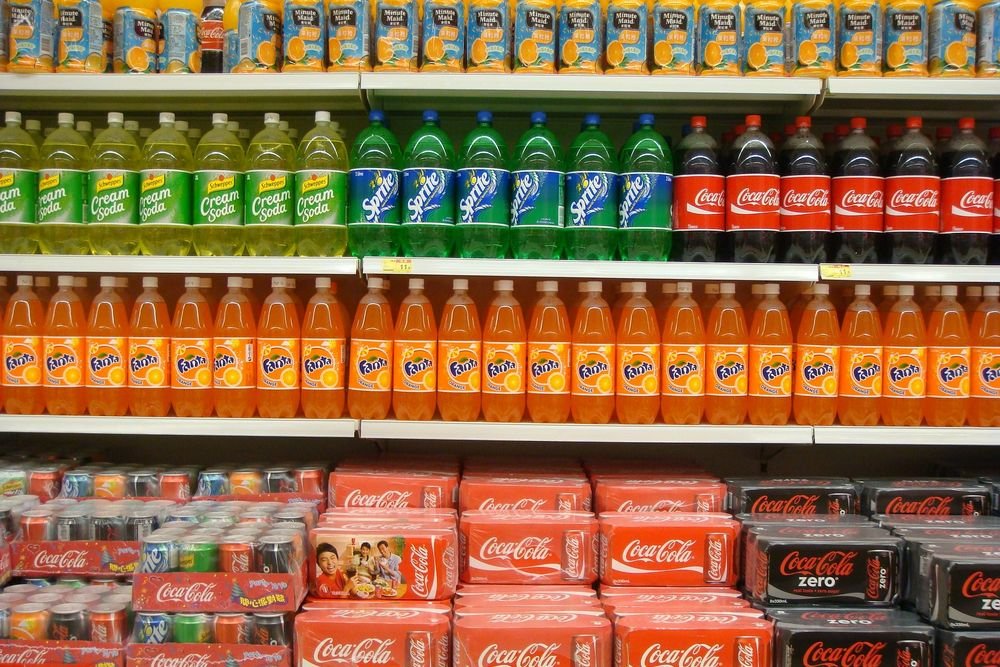 When it comes to sweet tea vs soda, there has been much debate. Some people believe that sweet tea is healthier than soda, since it is made from tea, which we all know is healthy.
However, according to the Center for Disease Control, both drinks could have negative health effects if you consume them regularly.
Both beverages contain a lot of sugar, which can have negative health effects such as:
Higher blood pressure
Increased inflammation
Weight gain
Increased risk of type 2 diabetes
Fatty liver disease
All these are linked to an increased risk of heart attacks and strokes.
Sugar Content Of Bottled Sweet Tea
Here is a table showing the sugar content of popular brands of bottled sweet teas. We also have an entire article on Arizona tea, which also contains a ton of sugar, despite not being marketed as sweet tea.
Brand
Sugar Content in Different Varieties
Pure Leaf
Sweet tea: 42 g per 18.5 oz.

They have a subtly sweet tea with 5 g of sugar per 18.5 oz.

Their Organic variety has 20 g sugar per 14 oz.
Gold Peak
The regular contains 48 grams per 18.5-oz bottle.

They have a slightly less-sweet version that contains 24 g of sugar per 18.5.

They do have an unsweetened, zero-sugar version too.
Snapple
Snapple's Straight Up version has 45 g of sugar in 18.5 oz.

Their Sorta Sweet contains 21 g of sugar.

They do have a sugar-free version.
Honest Tea
This is the brand of sweet tea with the least amount of sugar: between 9 and 19 g per 16 oz. bottle.
Sugar Content Of Homemade Sweet Tea
Most people make homemade sweet tea using black tea and sugar syrup. It is often flavored with fruit juices such as lemon juice, mint, raspberry, or peach, and may be tempered with soda to reduce the tea's acidity.
While you can control how much sugar you add to the sweet tea you make at home, it could still contain almost 22 grams of sugar per 100 grams of tea. This sugar level is twice that of some Coca-Cola variants.
Sugar Content Of Soda
A 12-ounce can of soda contains 29.4 to 42 grams of sugar per can. Diet soda is sold as a healthier alternative to regular soda, since it contains 0 grams of sugar.
However, that does not mean that diet soda is actually healthier than regular soda, because it still contains a host of preservatives and artificial sweeteners. These chemicals are known to increase the body's craving for high-calorie, sugary foods.
Is Homemade Sweet Tea Healthier Than Soda?
To some extent, homemade sweet tea could be healthier than soda. Soda has no health benefits. In fact, excessive consumption of soda could result in health issues like tooth decay, type-2 diabetes, cardiovascular problems, and weight gain.
On the other hand, sweet tea made at home using fruit juices could provide you with antioxidants, vitamins, and minerals. These nutrients could enhance immunity, decrease inflammation, and protect against certain diseases. It could also increase energy and help with weight loss to some extent.
Sweet tea made with black tea can also have health benefits from the tea.
The antioxidants and catechins in black tea could help with weight loss.
Flavonoids contained in tea can help improve heart health.
It could lower bad cholesterol.
The good bacteria in black tea can help improve gut health.
Drinking tea could also benefit people with high blood pressure.
Is Sweet Tea Good Or Bad for You?
Sweet tea can be good or bad for you, depending on how it is made.
The Good
Low-sugar sweet tea made with black tea and fruit juices could hydrate you on a hot summer day.
Compared to soda, home-made sweet tea may contain lower sugar.
The black tea used for making sweet tea could improve digestion, boost immunity, and may even lower the risk of heart disease and stroke.
The Bad
Sugary sweet tea, especially bottled sweet tea from the store contains a lot of sugar. This can increase your risk of type-2 diabetes, tooth decay, and obesity.
Some varieties of sweet tea contain artificial flavors and sweeteners which could cause additional health issues.
The Verdict
As with anything, it is best to practice moderation when drinking sweet tea. You also want to opt for low-sugar varieties.
Better still, you can make the sweet tea at home, so you can control the amount of sugar you use. Even better, find other ways to make the tea taste good.
Is It Okay To Drink Sweet Tea Every Day?
It is okay to drink sweet tea in moderation. But make sure to keep an eye on the sugar content. The more sugar it has, the less frequently you should drink it.
Women should not consume more than 6 teaspoons of sugar every day, and men should not consume more than 9 teaspoons of sugar every day. Southern-style sweet tea could contain almost 5 teaspoons of sugar per 8 ounces.
If you intend to drink sweet tea every day, you should be aware of this sugar content. If possible, opt for low-sugar variants or go for homemade sweet tea made with natural fruit juices, stevia, agave nectar, or molasses as sweeteners in place of sugar.
Is Sweet Tea Just Sugar Water?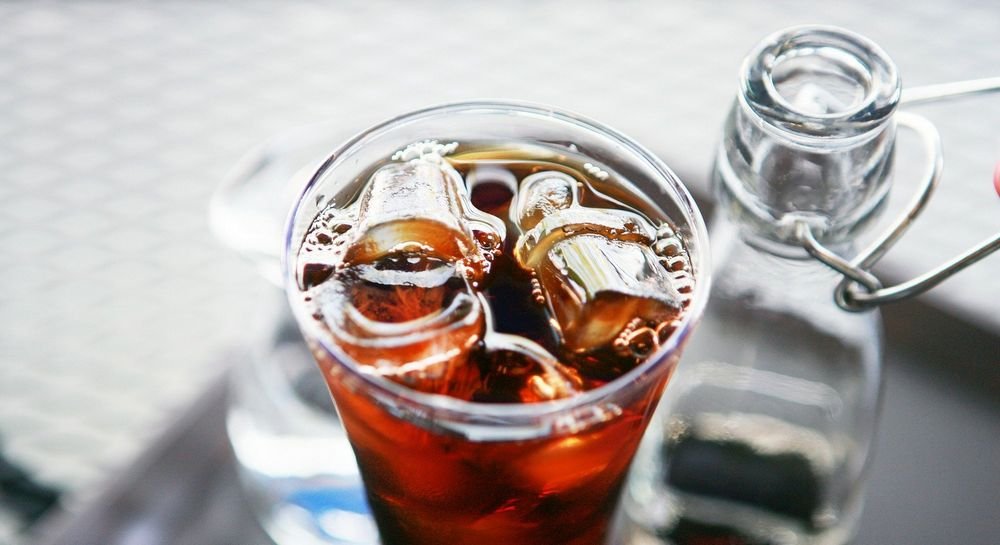 Sweet tea is usually made by steeping black tea in hot water and adding sugar syrup or plain sugar to sweeten it. It is not sugar water, since it contains caffeine, tannins, antioxidants, flavonoids, and polyphenols, which sugar water lacks.
Sweet tea also contains black tea, which can reduce the risk of heart disease and stroke. It can even improve your immunity and benefit your gut health.
Sweet tea is not sugar water, because it contains both tea and sugar. But it is primarily water and sugar. You can make sweet tea healthier by adding fruit juices like lemon juice, raspberry juice, peach juice, or mint juice. And, of course, by backing off on the sugar.
Is Sweet Tea More Hydrating Than Water?
Since sweet tea contains a bit of caffeine, it acts as a light diuretic. This means that it increases dehydration by increasing urine output. The effect is minimal, but it still means that sweet tea is not more hydrating than water.
Water is a better choice than sweet tea as far as hydration is concerned. This is because it is devoid of added sugars and does not have a diuretic effect like sweet tea.
Drinking plenty of water can have added health benefits, like fewer headaches, reduced constipation, and lower risk of kidney stones.
Is Sweet Tea Better On Ice?
Sweet tea on ice, or iced sweet tea, is a great way to enjoy this popular southern beverage. Serving sweet tea with ice helps balance out the flavors and may even mellow its sweetness.
Humans have taste receptors that are temperature-sensitive. The cold iced tea suppresses or tones down the extra sweetness of sweet tea and also quenches thirst. This is why many people prefer drinking iced sweet tea. Of course, you could also tone down the sweetness by using less sugar. Your body and teeth would thank you for that.
Is Sweet Tea Healthier Than Soda: Final Thoughts
Sweet tea can be healthier than soda, but it depends on the sugar content. If it has the same or less sugar than a soda, it is healthier. But that still does not mean it is healthy.
Sweet tea does have some health benefits from the tea it contains (usually black tea), but because it is generally made with tea bags, those benefits are limited.
Making your sweet tea with loose leaf tea will boost the health benefits you get. If you also limit the sugar content, or use a healthier sweetener like honey), you can limit the unhealthiness and end up with a pretty healthy drink.